Broken relationships, divorce and other difficult circumstances have brought many us to a place we never envisaged ourselves to be. Suddenly on our own again, having to start over in life and love and not really sure how it all came to this.
Some years ago I was exactly where you are now – feeling stuck, confused about how I found myself single (again) especially when it was meant to be 'forever', and struggling to move on from my marriage breaking down.  
I thought I had it all.
Love. Family. Health. Work. Purpose. Dreams. A planned future. But within a very short space of time it was all gone.  The loss was indescribable, the loneliness and pain at times unbearable.
I don't have to tell you how tough this was – there are no real words to describe what you've been through - we both know first hand what I'm talking about in our own ways.
"Sometimes The Bad Things That Happen In Our Lives Put Us Directly On The Path To The Best Things That Will Ever Happen To Us."
Starting over after what felt like the biggest failure of my life was one of the hardest things I've ever done. As a divorcee in my mid-thirties who still wanted to have the family I always thought I would have, I became convinced that no man would want to be with me.  Not the type of man I was looking for anyway.
On top of this I bought into some sort of collective message that I was really 'past my time'.  Somebody my age wasn't going to find a decent man, not to mention someone extraordinary. Apparently there were none of them around any more. Especially not online.
I know you can relate.
I may not know your story, but I can imagine you may feel disillusioned with love in so many ways, maybe doubting your capacity and ability to 'get it right' next time round?  Maybe you feel you'd do anything to avoid another relationship or marriage breaking down down?
Are you feeling overwhelmed by the thought of 'getting out there' and actually meeting someone - not knowing where to start and feeling unprepared for what may lie ahead? Or maybe even a little exhausted with all your efforts so far.
Maybe it's been a while and you've been dating but nothing seems to work out?  Stuck with one-off dates and short-lived relationships, attracting the same kind of person but ending up back at square one again and again?
I mean, where do you even start, are you ready and is it really what you want?
All this while still navigating the fallout of a big breakup or divorce in so many other areas of your life.. children, career, finances, family, taking care of yourself and everyone else..   
I can relate to all of this.
Just like you I never expected to be 'out there' again – and the thought of 'dating' was pretty horrific.
I know this is a bit of bleak picture to paint, but I promise you, there is another side to all of what you've been through.  Even if you can't always see it right now that little light at the end of the tunnel can be a whole galaxy waiting for you if you're willing to take the risk of moving through it.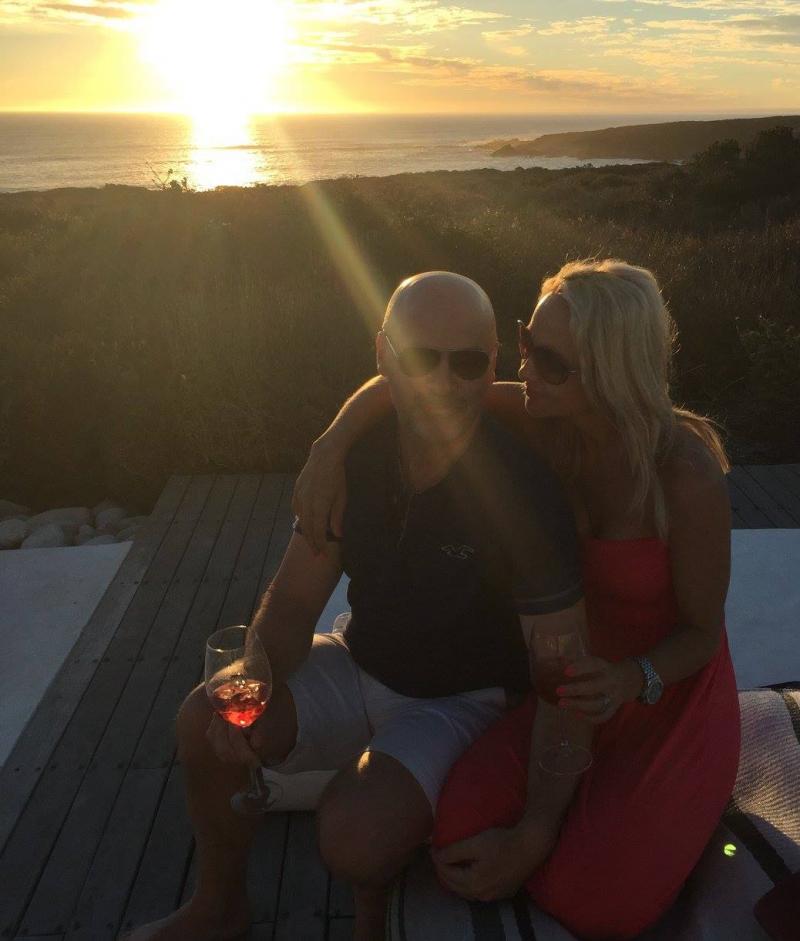 When my marriage ended I really felt that the best of my love life was behind me – little did I know that the best was yet to come.
It was never going to be straightforward, and I made so many mistakes along the way- but today I don't have any regrets, no matter how painful it was at the time.
Even though I thought I knew myself previously, my divorce gave me the reality check to make me realise that I made it into my fourth decade without really knowing and understanding what I'm all about when it comes to dating, relationships, marriage, building intimacy in the long term and creating a lifelong partnership with another human being.
I wasn't really aware of my own story, my beliefs and the key decisions I (subconsciously) made about who I was and how I saw myself in life and love.
I just had an underlying feeling that something must be wrong with me. That I was doing this all wrong.  I didn't fully understand my own capacity for true connection. Or in fact my own emotional un-availability.
I had to start over and do the work on myself that I've avoided for years, the very reasons my relationships never worked out.
Why it usually takes some sort of life changing big event like divorce, bereavement, illness for most of us to get to this point is a question I still don't have an answer for…
Unless we get to the root of what is blocking love from our lives we won't change our experience of love.
Each and every one of us has a beautifully unique blueprint, a playbook so to speak of how we love, who we love and why - the shadow and the light, both equally beautiful.  My first step towards my own healing was to take responsibility and figure this out for myself.  Not because I was broken, but because I had no idea how much I didn't know.
And how much I expected somebody else in my life to provide me with the answers to my many questions, to make things better for me - instead of doing this for myself first.
Can you relate to this?
I realised that searching for 'external' change in my circumstances and my environment without changing my internal landscape was not going to create anything real and lasting in my life. And it definitely wasn't going to bring me closer to the relationship I knew I wanted.
Still disillusioned with marriage I finally realised that no book, magazine article or blog was going to help me on a deeper level. Unless I made certain decisions and choices and took the time out to heal, make the investment in myself and do the work I had to do personally, nothing was going to change for me.
I was potentially going to 'fall' into a next relationship and repeat my 'stuff' unless I chose not to.
Even though I was outwardly confident and lived my life in ways that appeared to the outside world as if I had it all together this couldn't be any further from the truth.  I was great at helping and supporting others, but I had no particular insight into my relationship with myself. Or the lack of relationship with myself. The wounds, the triggers, the patterns that I kept repeating.
We can't change what we don't know.
We can't let go of what we're not aware of.
We repeat what we don't heal.
Today I'm happier than ever, married again and totally in love with my husband. I live my life on my own terms and in a partnership where we support each other's visions for our own lives, as well as our life together.
Today it's my personal mission to work with strong and incredible women like you to create a legacy of happy, healthy and fulfilling relationships.
I love what I get to do every day - working with amazing women to reinvent, rediscover and redesign their lives – falling in love with themselves first, and ultimately finding love again.
Saying I love what I do is an understatement.  It makes my heart sing seeing the light in their eyes and their sense of peace when they finally realise that their greatest love story starts with one person only – themselves.
You may be in transition, getting to know yourself again, what you want and what you stand for - but instead of getting stuck in fear, doubt and anxiety you can embrace your journey with the belief that you are enough and you have what it takes to live the life you want with the love you want by your side.
Now it's your time.
It is all possible for you.
I'm here to show you how powerful you are when you step into being the woman you know you're meant to be, to help you discover your unique path back to love and move you along to creating the life and love you want.
What we do isn't just about dating, it is so much more than that.
I absolutely want you to have the most fun, sexy and fabulous dating journey - and we will work on getting you to date from a place of confidence, strength and clarity - being truly ready.
But, what I want for you even more than that is to ultimately have the relationship you want.
The life and love you know deep down you're capable of, on your terms.
Here's to writing your new story, the precious next chapter in your life.
Consider this your safe refuge.
I'm here to hug. To hold. To help.
For better or for worse. In sickness and in health.
As long as you choose to live.
And love.
You are loved, always. 
Ané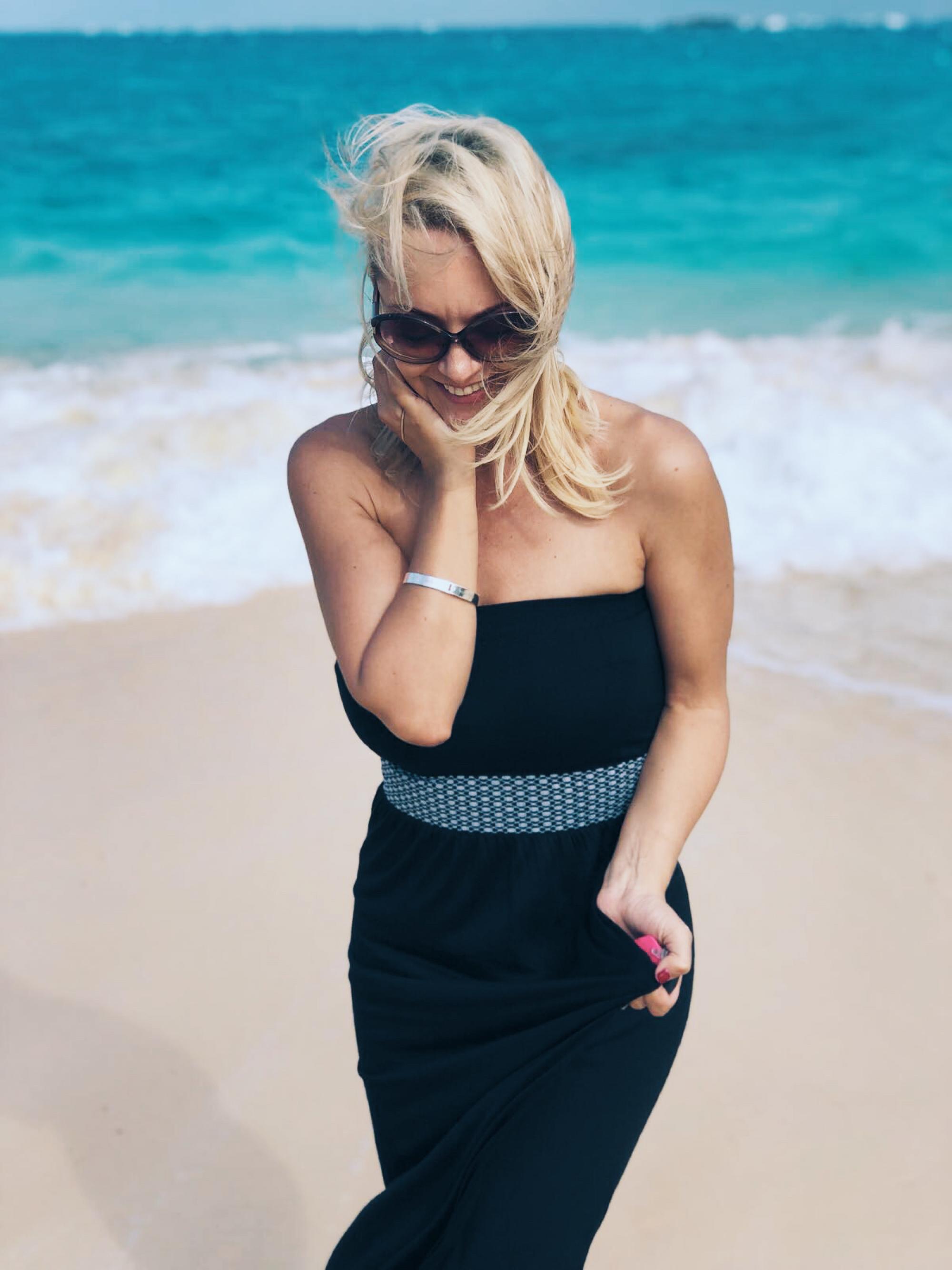 A Bit More About Ané 
I was born in South Africa and I moved to the UK to work and travel for a couple of years after finishing Uni in the late nineties. I'm still here and although I'm pretty much permanently homesick for my family and sunshine – I love it. So lucky to be living Bath, which is just the most beautiful town in England in my view.
My husband (Mr. S) and family are my first loves and I am totally at my happiest with bare feet, bare shoulders and sipping a glass of red around a 'braai' (BBQ the South African way) – watching the sun set with the people I love most. Preferably by the sea!
I spent a year in a specially selected programme in the South African army – turning me from schoolgirl to lady and giving me a lifelong aversion to ironing – but a love for tidying things away and folding everything I can get my hands on. Loved every minute of it. And never again.
Airports and planes are my 'happy place'.
I did a stretch of the Camino de Santiago in northern Spain and it is my life long dream to go back and do all of it. Life Changing. Affirming. If you're thinking about it – just go.
In 2018 I launched my own Skincare and Beauty brand called Beauty by Ané - you can check it out here https://beautybyane.com 
Ready to start over and find new love after breakup or divorce?