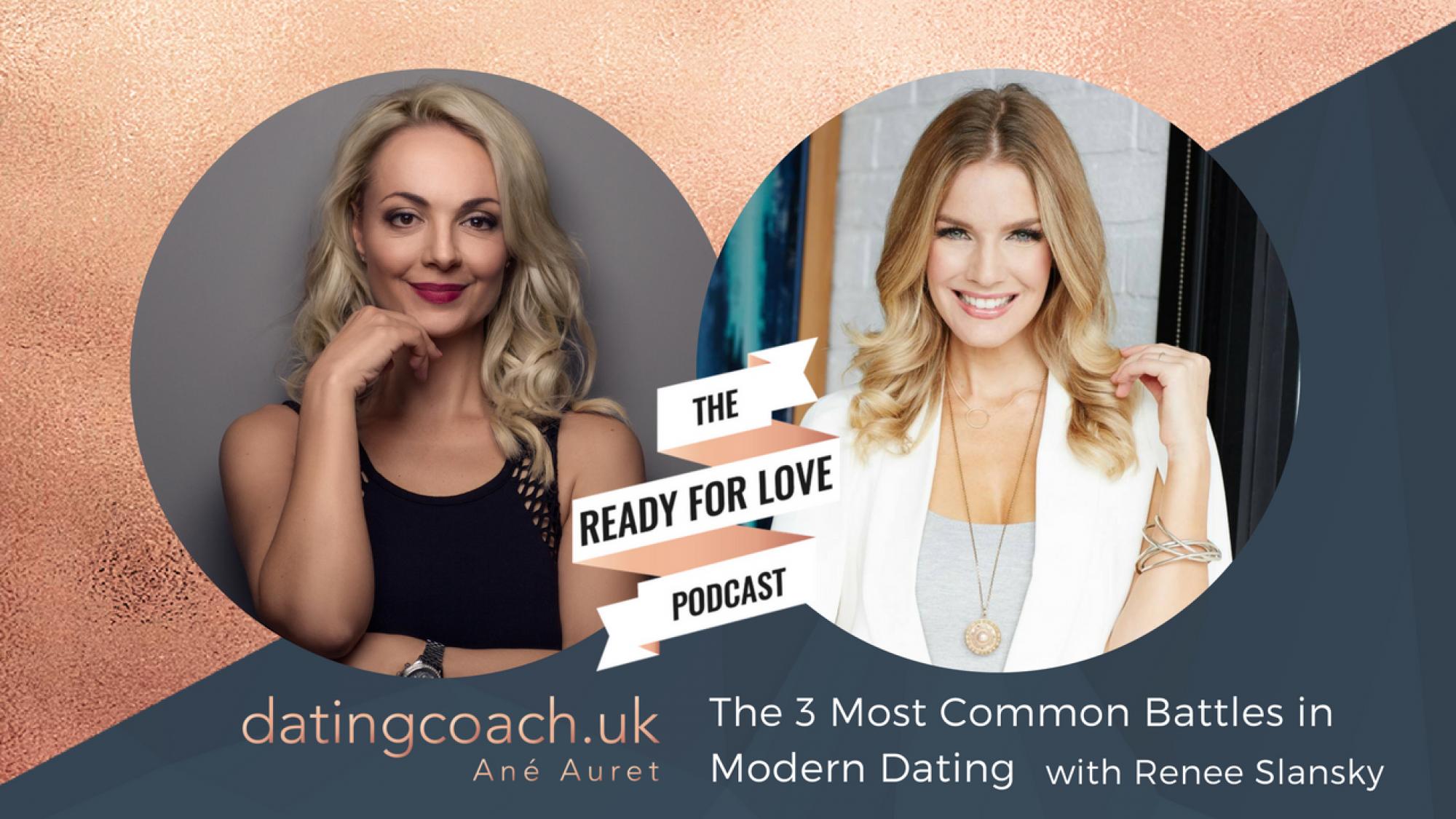 049 The 3 Most Common Battles in Modern Dating - with Renee Slansky
My special guest, Renee Slansky is an Australian TV presenter, writer, professional blogger and dating and relationship coach, whose purpose and heart for women compelled her to educate people on how to find, build and cultivate healthy and fulfilling relationships.
Her own blog www.thedatingdirectory.co is now the number 1 dating and relationship blog in Australia.
Renee contributes advice regularly to some of the biggest online dating sites and publications globally including The Huffington Post, E Harmony, Plenty of Fish ,Your Tango , and others – and I recommend you absolutely check it out.  As a professional coach, Renee has built online programmes for both men and women around the world and she is often called to comment as an expert on radio, TV and speaking events.
Her mission to educate a generation,  change the dating culture and lower the divorce rate. 
In this interview Renee shares with us her experience and expertise from helping, and working with hundreds of people all over the world – and in that context we're going to talk about the 3 Most Common Battles on the Modern Dating Scene :  how you can avoid it, or if you're in the midst of it – how you can get out of it and have a much happier dating experience and ultimately find the person you're looking for.
She also shares with us what it actually means to work with a Dating Coach and what you could expect from the process. 
Whether you're currently dating or only just starting to think about getting back into it, Renee gives us super practical advice, tips and strategies for some of the obstacles you may face – and how to deal with it.
Here are Renee's Top 3
Choice Fatigue – this is specifically relevant to you if you're feeling overwhelmed and a bit burnt out by online dating and dating apps 
How / where to find a man that will commit – one of the most common dating questions.  Renee explains more about the dynamics of creating attraction and the key stages of developing a relationship 
Seeing effort as failure – what it really takes to build a great, fulfilling relationship long term 
Connecting with Renee Slansky
Author of Australia's Nr. 1 Dating & Relationship Blog
Website: www.TheDatingDirectory.co
Twitter | Instagram | Facebook | LinkedIn
Subscribe & Review the Ready for Love Podcast in iTunes
Are you subscribed to my podcast? If you're not, I want to invite you to do that today. I don't want you to miss an episode. I'm adding regular episodes to the mix and if you're not subscribed there's a good chance you'll miss out. Click here to subscribe in iTunes!
Also, if you enjoy the Ready for Love Podcast and you could take a moment to leave a review I would be really grateful.  Reviews help other people find my podcast and they're also really helpful to let me know what kind of content you like and find most useful. 
Just click here to review, click on > View in iTunes > "Ratings and Reviews" > "Write a Review" and let me know what your favorite part of the podcast is. 
Thank You so much!