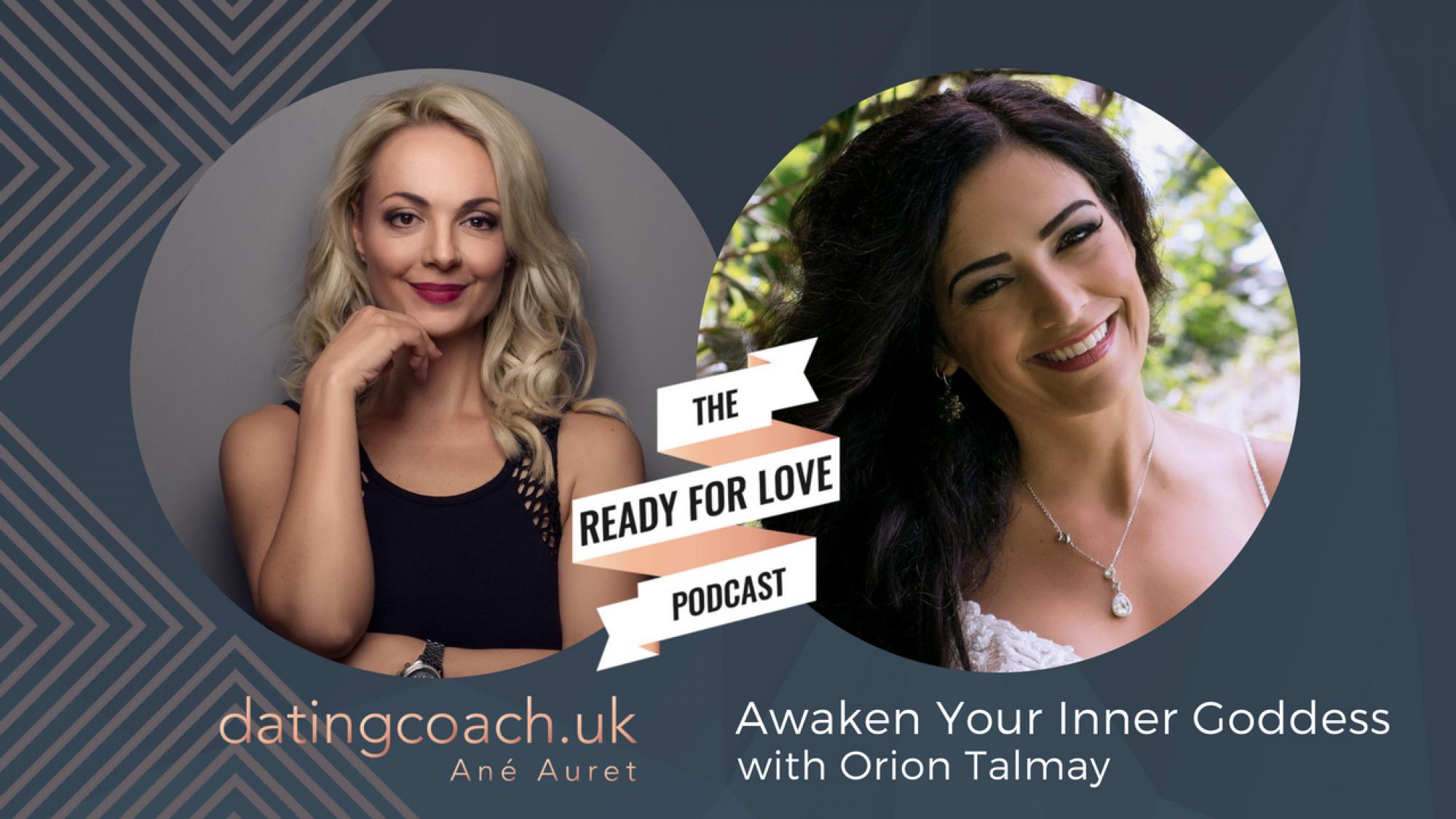 050 Awaken Your Inner Goddess - with Orion Talmay
Learn how to awaken your Inner Goddess, embody authentic confidence and attract your soulmate.
My special guest, Orion Talmay is a Love Coach and International Speaker. She works with successful high achievers and helps them unleash their feminine power and become a magnet for conscious relationships and love. She is the founder of Orion's Method and the host of the popular podcast Stellar Life.
Her mission is to help women truly love themselves, elevate their confidence, ignite their passion and create a sense of freedom ease and flow in their lives.
In this episode she shares with us her personal journey to reconnecting with, and awakening her own Inner Goddess and how that has led her to finally attract the right person and relationship for her.
She also shares her learning, experiences and insights on the dynamics of masculine and feminine energy and how we can access this infinite potential in ourselves – we all have it!
We also talk about
– why and how we as women often neglect our own infinite potential and feminine energy
– how to recognise that we are neglecting ourselves and get ourselves stuck in some sort of cycle of self protection
– why awakening our Inner Goddess is so important to us when it comes to our relationships
– some of the myths and misconceptions around feminine energy
– how to know you're connected to your feminine energy
– the process to awaken your inner goddess through ORION'S METHOD.
and lots more.
Orion's Method combines the physical, mental, sensual and spiritual aspects to create an integrated transformation. The system dissolves blocks in the subconscious mind through NLP/ hypnotic techniques, somatic techniques and advanced nutrition supplementation and biohacks.
I hope you enjoy this interview with us.
As always, thank you for being part of my community.
Love,
Ané
Connect with Orion Talmay
Website: orionsmethod.com | Stellar Life Podcast
Download this Free ebook by Orion & learn how to attract your soulmate!
Subscribe & Review the Ready for Love Podcast in iTunes
Are you subscribed to my podcast? If you're not, I want to invite you to do that today. I don't want you to miss an episode. I'm adding regular episodes to the mix and if you're not subscribed there's a good chance you'll miss out. Click here to subscribe in iTunes!
Also, if you enjoy the Ready for Love Podcast and you could take a moment to leave a review I would be really grateful.  Reviews help other people find my podcast and they're also really helpful to let me know what kind of content you like and find most useful. 
Just click here to review, click on > View in iTunes > "Ratings and Reviews" > "Write a Review" and let me know what your favorite part of the podcast is. 
Thank You so much!