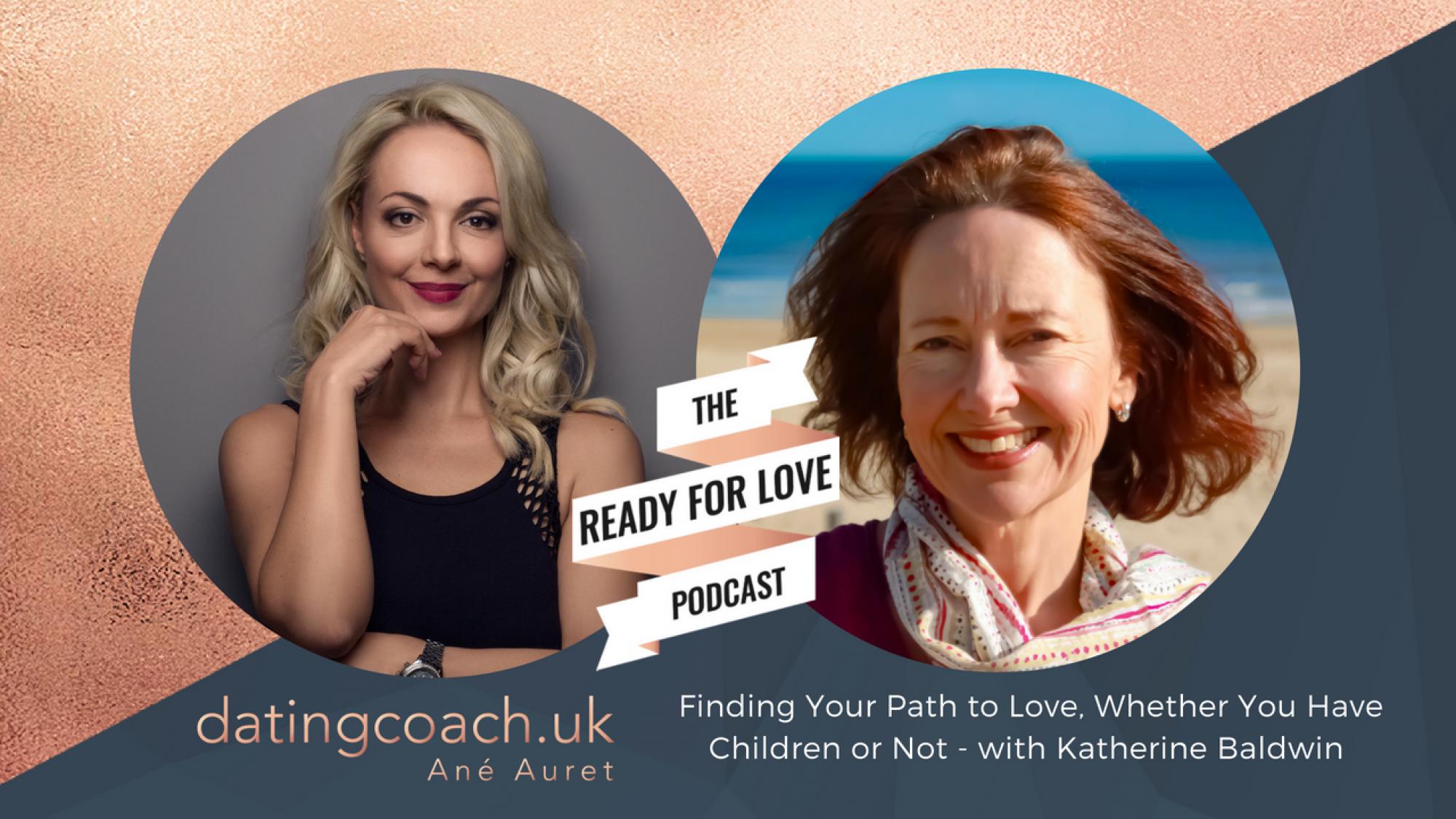 051 Finding Your Path to Love, Whether You Have Children or Not – with Katherine Baldwin
Are you finding yourself at a stage in your life where you may want to have a family of your own – but you haven't yet met the right person for you, for whatever reason?  Or do you really want to be in a committed relationship, but you're feeling ambivalent about having children of your own, yet at the same time you feel as if you're running out of time?
Maybe you've invested years of your life in a long-term relationship or marriage that didn't work out – and in addition to that you've also been progressing your career or building your business, but you're feeling the pressure biologically because you know you have a certain window in which you'd ideally like to have children or be able to?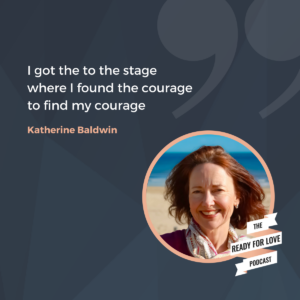 Katherine Baldwin is an intuitive love, dating and relationships coach, midlife mentor and author of How to Fall in Love – A 10-Step Journey to the Heart (Soul & Surf, revised edition published February 2018).
Katherine shares with us her deep transformational journey and shares her story of how she went from being a high-achieving woman who found love at the age of 43, without having the children she thought she would have, and how she processed her own ambivalence around having a family – to now being in a committed relationship with an emotionally healthy man and finally living her true purpose.  
Katherine's story is full of poignant moments, life-changing realisations and transitions that will inspire you to reflect on your own journey and experiences, and the choices and decisions we all make at various stages in our lives, as well as on how we see ourselves, our place in the world, who we love and the future we imagine for ourselves.  
She shares with us how it took many years to work through several layers of emotional pain and episodes of self-sabotage to get to where she is today. There really are no short cuts or quick fixes for the deep inner work so many of us need to do in our own way, and to courageously get out of our own way, so that we live the life we're truly meant to live, with the person we're truly meant to love. Including ourselves.  
Among other topics, we discuss how Katherine came face to face with her own fears about love, intimacy and commitment and how she explored her own ambivalence about having children. We also discuss her journey of healing her own inner child and forgiving herself for the many choices she made, when she only did the best she could with the tools she had at the time – something we can all relate to.
We Have Our Own Answers
We all know deep inside what we need to do in our lives, in our relationships, in our careers, in order to be entirely true to ourselves and to find peace and happiness.
We know. We have our own answers.
However, we hide from them because they require a huge amount of courage.
"Eventually, I got to the stage where I had the courage to find my courage and to change.
My initial transformation began with the realization about what I was doing to myself – a broad, umbrella term for it would be self-harm. I was harming myself with food – I was binge eating, I was starving, I was compulsively exercising. I was also harming myself with compulsive work, an addiction to achievement, status, and the big change was when I suddenly woke up to the fact that I had to stop harming myself.
I began a journey of recovery from an eating disorder, from a pattern of self-harm, which continued into my relationships.
The reason I kept being attracted to men who did not value me, or weren't able to meet my needs, or weren't available, was part of the pattern of self-sabotage and self-harm. I had to begin that journey, and that was an exploration of why I had low self-esteem, why I had low confidence, why I didn't feel enough, why I didn't feel valuable, and why I didn't treat myself with love and care."
But First, We Have To Be Self-Aware
"Awareness is the first thing. "Okay, hang on a minute. Here I go again, pushing myself, running around trying to do a million things, cancelling social engagements or dates, or not spending time during our personal development or yoga or meditation."
Some people need to ask this question: "How am I not taking good care of myself?"
Know What You Really Want
"I was doing therapy at the time, and what I was exploring in therapy – two things: one was my fear of commitment and my fear of relationships, and my fear of intimacy, which is one thing I hadn't explored in-depth before."
During therapy, Katherine started to learn that the reason she wasn't able to be in a committed and loving relationships was not necessarily because the men didn't want to be in one, but because she didn't. She was afraid of commitment and relationships, and so she kept choosing people who weren't available.
She also learned that she was scared of love, and that she was actually ambivalent about having children.
"I know that we have a biological urge, and I know that many women are hugely satisfied and fulfilled by having children. In my case, at that point in my life, I believe my craving for a baby was more about craving for love and craving to be loved, and trying to fix something."
In her early forties, she didn't know which way she wanted to go, but she definitely didn't want to have children on her own.
"What I was sure about eventually was that I really wanted to be in love. I really wanted to be in a relationship. I wanted to be in a committed relationship; I wanted a partner.  I understood that very clearly."
Connect with Katherine Baldwin 
Email: Katherine@Katherinebaldwin.com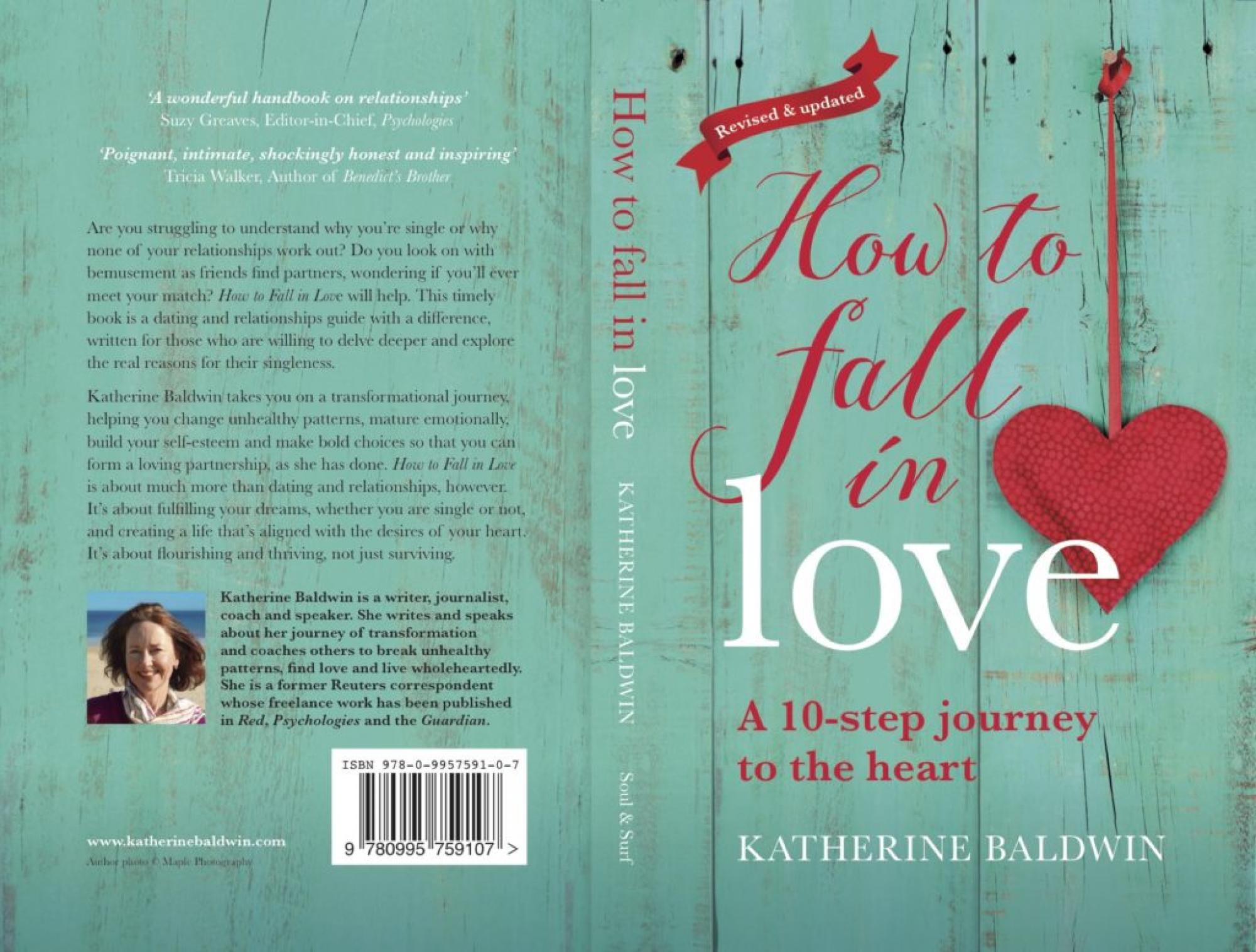 How to fall in love – A 10-step journey to the heart by Katherine Baldwin
Subscribe & Review the Ready for Love Podcast in iTunes
Are you subscribed to my podcast? If you're not, I want to invite you to do that today. I don't want you to miss an episode. I'm adding regular episodes to the mix and if you're not subscribed there's a good chance you'll miss out. Click here to subscribe in iTunes!
Also, if you enjoy the Ready for Love Podcast and you could take a moment to leave a review I would be really grateful.  Reviews help other people find my podcast and they're also really helpful to let me know what kind of content you like and find most useful. 
Just click here to review, click on > View in iTunes > "Ratings and Reviews" > "Write a Review" and let me know what your favorite part of the podcast is. 
Thank You so much!