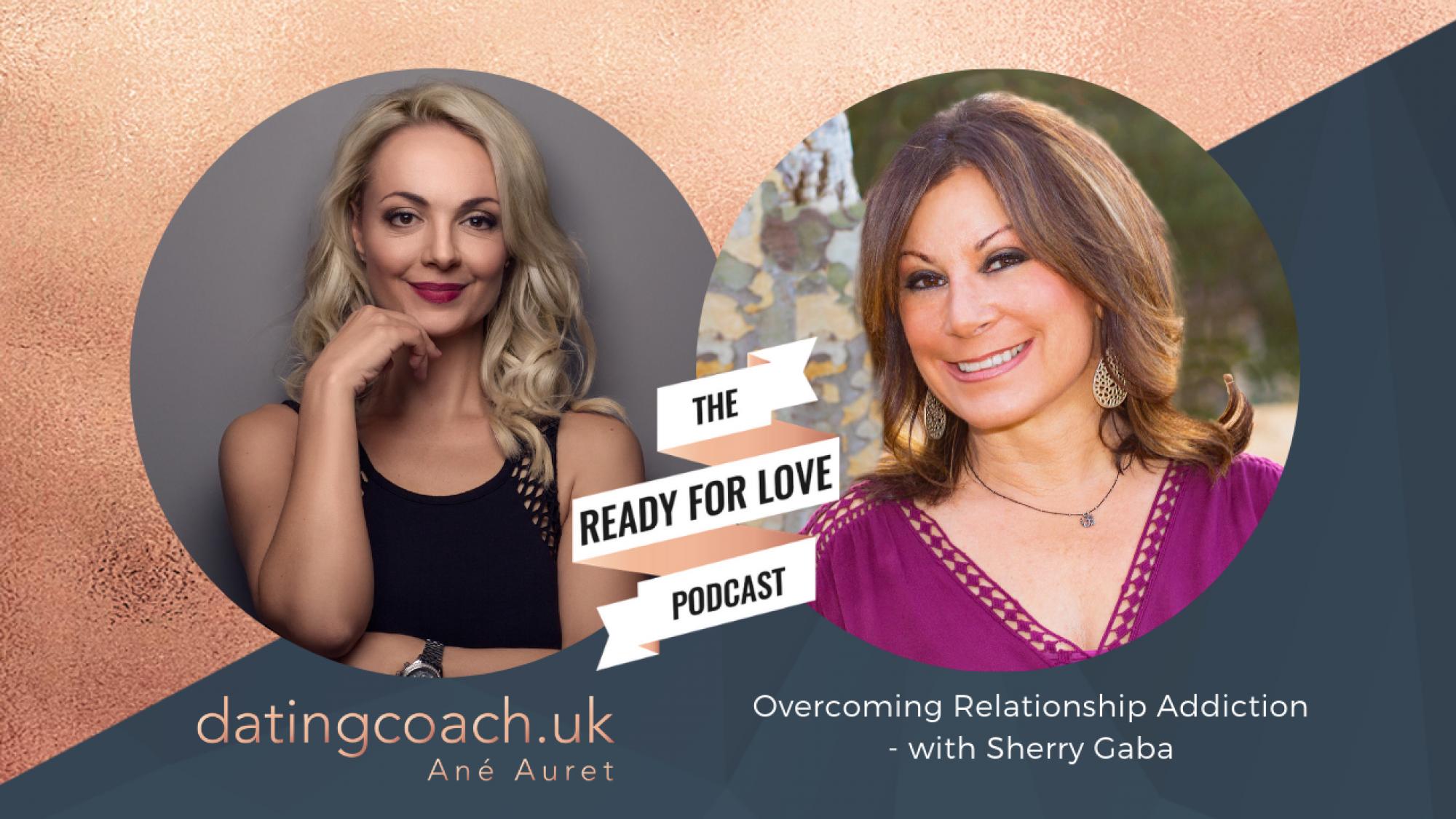 057 Overcoming Relationship Addiction - with Sherry Gaba
057 Overcoming Relationship Addiction - with Sherry Gaba 
Have you ever felt stuck in a cycle of toxic, destructive relationships that don't work out, but just can't figure out why it keeps happening?  Are you terrified of being alone and find yourself compromising your boundaries and standards just to keep your partner happy?  Maybe you're terrified of rejection and accept the unacceptable in your relationship, always minimising your own needs and desires?
Why do we do this?  Why do we settle for relationships that are so destructive, even when we know it's going to hurt us and cause us pain? And why is it that we then keep repeating these relationship dynamics, just with different people?
Could it be that 'relationship addiction' is playing a role in your life?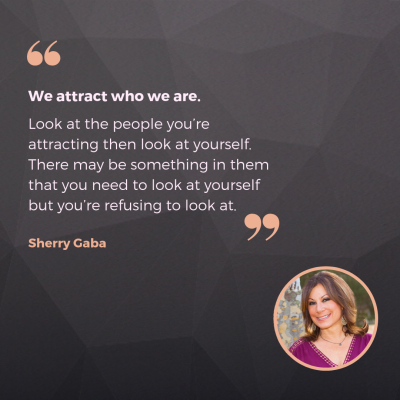 If any of this resonates with you then do tune into this episode with my special guest, Sherry Gaba.  Sherry is a licensed psychotherapist and life coach who helps people cope with, and overcome lifelong addictions including substance abuse, shopping, gambling, food, sex and love, co-dependency, trauma, depression, anxiety, single parenting, and divorce.
Sherry's most recent book (which I highly recommend), The Marriage and Relationship Junkie: Kicking Your Obsession,  is a best seller in both substance abuse and codependency.
It focuses on how to break the cycle of marriage and relationship addiction and live and thrive on your own, or with a partner. It also explores on how to go through the grieving process for a relationship without falling apart, how to define healthy boundaries, how to recognise the right partner for you and steer clear of potentially toxic relationships.   
Sherry shares her own deeply personal experiences of relationship addiction and how she's overcome this very painful journey.  She also shares with us the root causes of potential relationship addiction, how to identify whether this relates to you - and steps you can take to overcome this in your own life.
Many of us are addicted to love, romance and relationships. We love being with a partner who can fill the void, the emptiness that we feel deep within. We refuse the slightest chance of solitude for fear that the cause of this emptiness gnawing at us day and night will come to finally consume us. We are afraid to show up for ourselves and attend to our own emotional needs. Hence, we are constantly in search for people who can attend to it for us. And often, we find ourselves searching endlessly in the wrong places and from the wrong people because it's in us all along.  
Until we learn to accept who we are and face it bravely, until we look into the root cause – like a childhood trauma that's embedded in our system that could be leading us to the decisions we make we will keep repeating in toxic relationships and keep losing ourselves in the process. 
"We attract who we are. Look at the people you're attracting then look at yourself. There may be something in them that you need to look at yourself but you're refusing to look at." – Sherry Gaba 
 
The journey back to one's self is critical in the process of breaking free from things that are not going well in our lives to the point where it is already destroying us – most especially in matters involving the heart. 
Relationship Addiction 
What do we mean when we say relationship addiction? What is it all about?
"Being in a relationship that may even appear so perfect, you and your partner complement each other very well, and yet, nothing seems to be working. You're arguing endlessly about everything you can possibly argue about, some are even so petty it's not even worth the stress. Then you wonder to yourself, why am I still here? Why am I holding on, fighting to make it work even if I am the only one fighting already? Why is it that I can see how this relationship is making me lose myself every day and it's on the verge of destroying me, still I can't let go? And why, for the life of me, do I readily jump into a new relationship after the last one went awry?"  
How Do You Know If You Are A 'Relationship Addict' 
The happiness you feel when you're with your partner is fleeting and temporary, you fear it was never really there in the first place. You lost count on the times that you are truly happy.  
You are always fighting, arguing, and having bouts of misunderstandings. It is hard to communicate what you need and where your partner is lacking or failing in the relationship because it is also vague to you. You just feel that something is missing but unable to point out exactly what the missing piece could be. 
If you're not in a relationship, you are desperately trying to find a partner and falling easily for the first person who shows the slightest interest
You feel restless and frantic when you're not in a relationship.
You don't like living on your own, eating on your own, going out on your own, and doing things on your own. You are terrified with even just the idea of being alone.  
You keep ignoring red lights in a relationship, avoid confrontations, and keep forgiving the same mistakes over and over because the fear of losing the person is greater than the pain the relationship is causing. 
The key that will break us free from the chains of unhappiness is inside us. We are all responsible for our own happiness and contentment.
But how do we get to that point - what does it take for us to change?
As Sherry puts it, "The pain has to be so great that the addict is willing to throw away their pills. Hit that bottom where the pain is stronger than your fear of being alone. Have faith that you deserve something better and believe that it is on its way." 
The fear and shame of being in a failing, toxic relationship is no longer there. What is left is the fear of being alone and having realised that, you will cope with that fear and face it bravely. Find a solid support system who will push you to acknowledge what is missing in yourself that you need to fill on your own before getting into another relationship.
Only after you have filled that void and decided to show up for yourself once and for all will you find someone who you will be willing to show up yourself to.
And the most beautiful thing about it is, your partner will be showing up willingly too. They will keep doing so because you are both in a healthy relationship where you are not mere fillers, but individuals who are complete by themselves. 
Connect with Sherry Gaba
Website: https://sherrygaba.com/
LinkedIn | Facebook | Twitter | YouTube
Subscribe & Review the Ready for Love Podcast in iTunes
Are you subscribed to my podcast? If you're not, I want to invite you to do that today. I don't want you to miss an episode. I'm adding regular episodes to the mix and if you're not subscribed there's a good chance you'll miss out. Click here to subscribe in iTunes!
Also, if you enjoy the Ready for Love Podcast and you could take a moment to leave a review I would be really grateful.  Reviews help other people find my podcast and they're also really helpful to let me know what kind of content you like and find most useful.
Just click here to review, click on > View in iTunes > "Ratings and Reviews" > "Write a Review" and let me know what your favorite part of the podcast is.
Thank You so much!