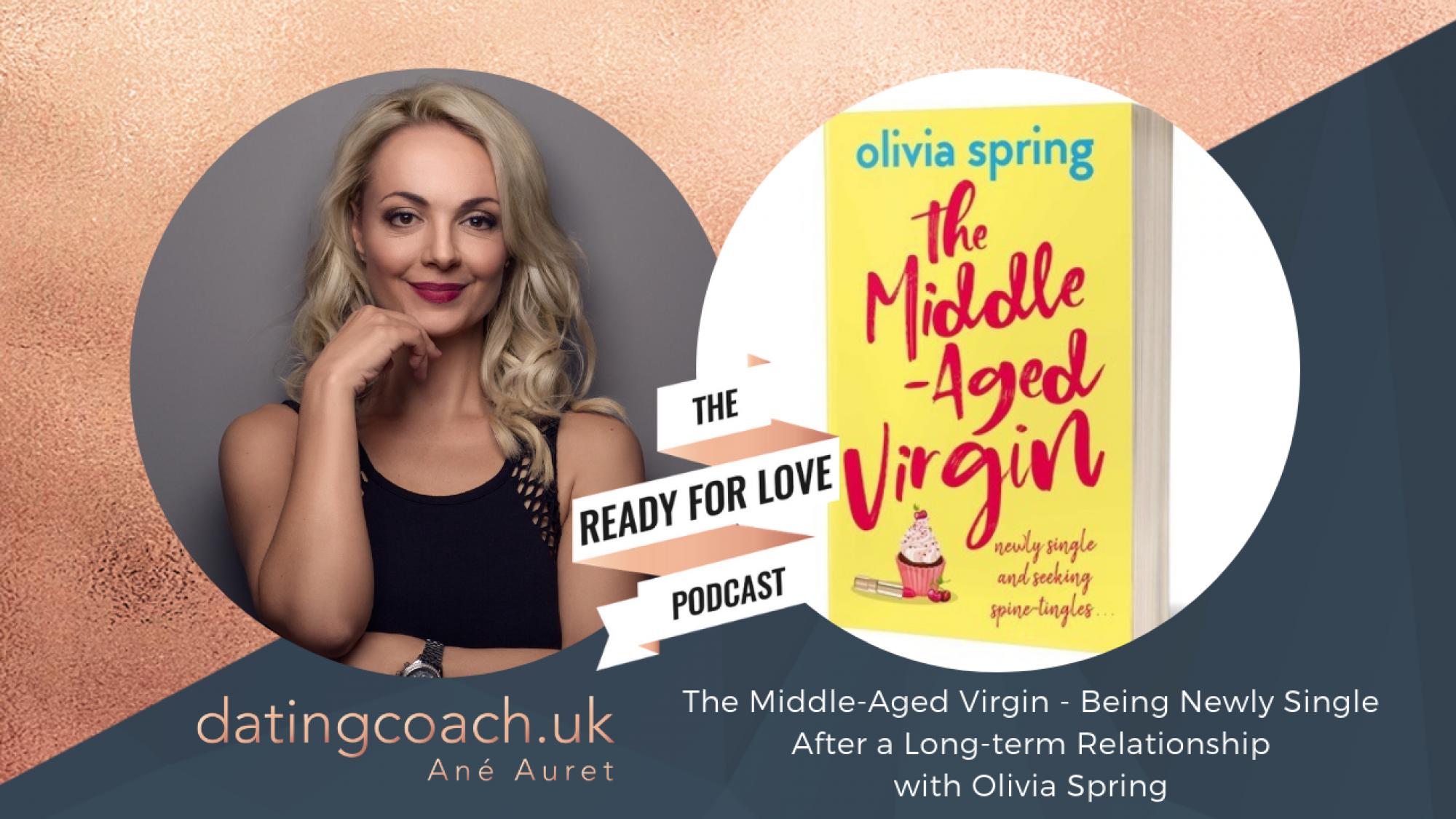 058 The Middle Aged Virgin - Being Newly Single After a Long-term Relationship - with Olivia Spring
058 The Middle Aged Virgin - Being Newly Single After a Long-term Relationship - with Olivia Spring
If you'd just come out of a long-term relationship and hadn't been intimate since the dinosaurs walked the earth, how well would you cope with dating and having sex again?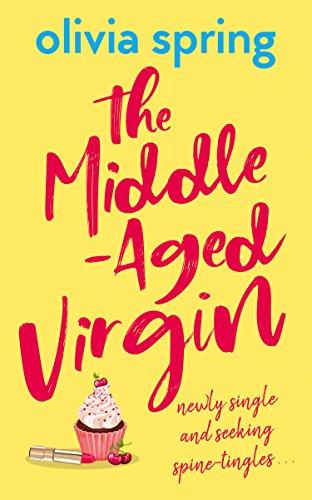 My special guest, Olivia Spring, who spent two years writing the novel during evenings and weekends whilst juggling her full-time job in PR, explains the inspiration behind the story:
'I was inspired to write this novel after becoming newly single in my late thirties. It wasn't just getting to grips with the whole dating scene, which had changed dramatically, that I found challenging, but also seeing how women of "a certain age" are often judged by society.
'The Middle-Aged Virgin' is for any woman who has become newly single after a long relationship or divorce, women who have experienced the highs and lows of dating and dating apps, who haven't had sex for a while, who've ever been asked:
- why don't you have kids? 
- when are you going to find a man? or 
- when are you going to get married?
For anyone who would like to lose themselves in a fun, light-hearted rom-com featuring a smart protagonist and escape from real life for a few hours. I thoroughly enjoyed creating this story and hope everyone enjoys reading about Sophia's journey as much as I loved writing it.'
On today's episode, Olivia shares her own experiences and 3 important tips on how we can find new strength after a long term relationship breaking down, how to get 'out there' dating again, rediscover who we really and create a new path for the next chapter in our lives, single or not.
Tip #1 Overcome your fear of being single.
Always have something to look forward to. You'll have less time to be alone when you are busy. Do something productive while waiting for that new love to come. Rediscover yourself. Pursue dreams you've pushed in the backseat. Being single is a journey of getting back to yourself - it's a process of getting to know yourself all over again. 
Tip#2 Date and evaluate.
Before you go back to the dating scene, decide not to settle just for the sake of having a partner. You're done with that. Being older requires a certain level of wisdom in making better choices and life decisions. Get yourself out there and keep testing the waters. Do not readily jump and commit when you're not sure of your feelings yet. Take your time in getting to know your dates really well. This is also one good way of getting to know yourself better. You're starting to learn what kind of personality works for you, and what doesn't. Have a diary and take notes. What did you feel? What are your thoughts? Then re-examine yourself and have clarity on what it is that you're looking for.
Tip#3 Let losing your 'Marginity' come naturally.
Don't force a spark or a connection that is not really there. Date with the intention of finding something that lasts. Focus on yourself. Prepare yourself mentally, emotionally, and physically (as we find out when Sofia gets caught in the heat of the moment and felt she wasn't quite prepared for what was about to happen!) 
Join Olivia and I to hear more about Sophia's story – the woman who could be living your life and my life today, and learn a thing or two on how she goes about the business of living in a society that holds so much expectation from women and relationships in their 30's.
Timestamps:
9:10 – Who is Sophia? What does she personify and who is she in our lives?
21:25 – 1st tip on how to be a stronger person, living a single life: Overcome your fears of being single.
26:20 – 2nd tip on how to be a stronger person, living a single life: Date and Evaluate
37:43 – 3rd tip on how to be a stronger person, living a single life: Let losing your virginity come naturally
40:28 – Losing your 'Marginity' in your late 30s 
44:01 – How to avoid disappointments when your date didn't turn out as you expected
49:08 – Why it's important to take time out when you're dating
Resources:
Connect with Olivia:
Connect with Ané:
Subscribe & Review the Ready for Love Podcast in iTunes
Are you subscribed to my podcast? If you're not, I want to invite you to do that today. I don't want you to miss an episode. I'm adding regular episodes to the mix and if you're not subscribed there's a good chance you'll miss out. Click here to subscribe in iTunes!
Also, if you enjoy the Ready for Love Podcast and you could take a moment to leave a review I would be really grateful.  Reviews help other people find my podcast and they're also really helpful to let me know what kind of content you like and find most useful.
Just click here to review, click on > View in iTunes > "Ratings and Reviews" > "Write a Review" and let me know what your favorite part of the podcast is.
Thank You so much!