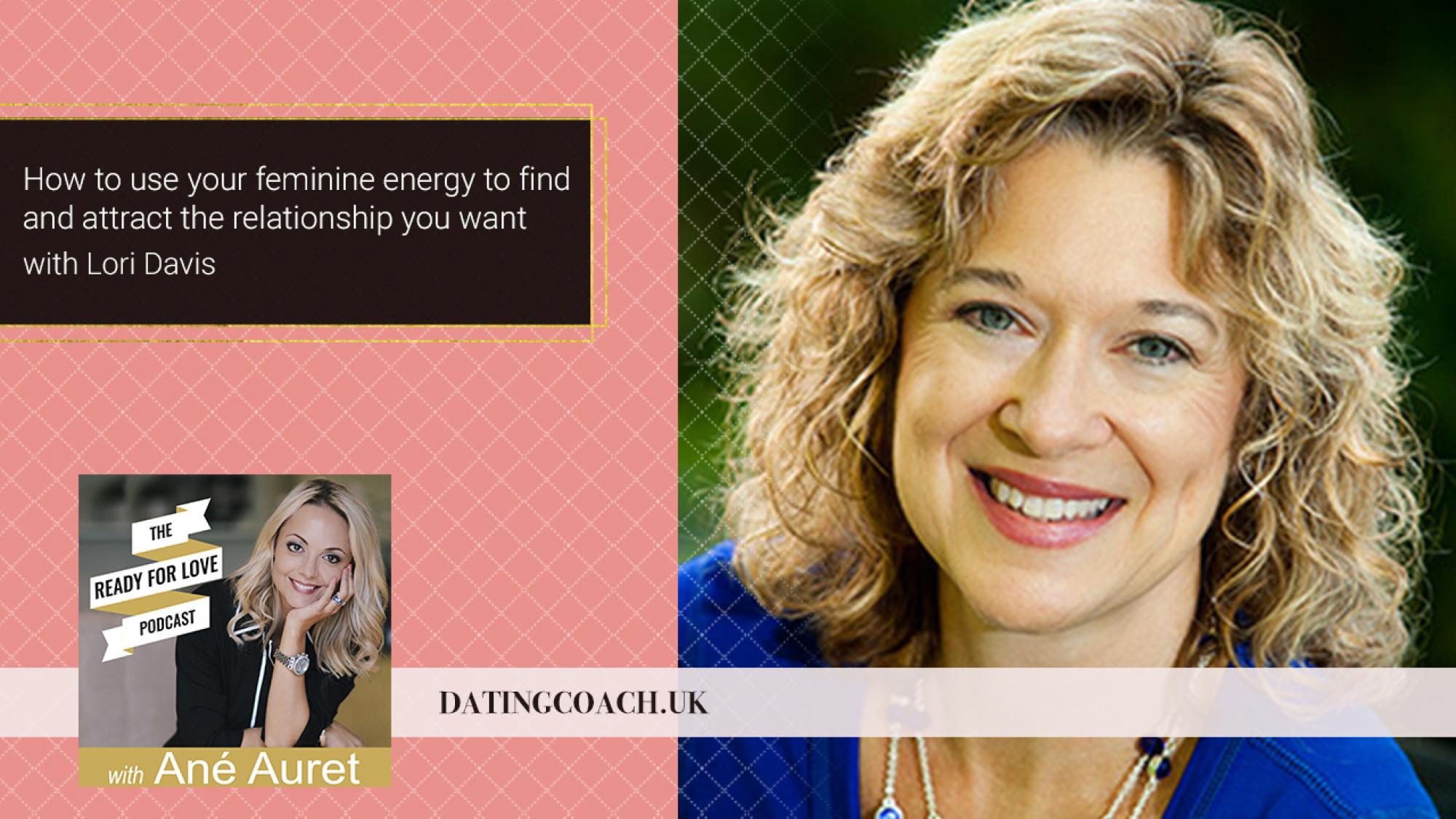 015I How to use your feminine energy to find, attract and create your ideal relationship - with Lori Davis
To start our episode Lori shares her four secrets to unstoppable relationships  - tune in to find out how she describes each of these secrets in more detail. 
Unstoppable desire
Understanding the differences between men and women
Communication
Unstoppable passion - how to keep it or get it back in a relationship
The main part of our interview is all about Lori sharing her insights on what feminine energy is and what it isn't, what it means for ourselves and our relationships and how we can use it to attract and create a strong, lasting and healthy relationship.
Find out more and connect with Lori Davis
Information about all of Lori's coaching services, other products, blogs, radio show and events can be found at www.lorianndavis.com
Subscribe & Review the Ready for Love Podcast in iTunes
Are you subscribed to my podcast? If you're not, I want to invite you to do that today. I don't want you to miss an episode. I'm adding regular episodes to the mix and if you're not subscribed there's a good chance you'll miss out. Click here to subscribe in iTunes!
Also, if you enjoy the Ready for Love Podcast and you could take a moment to leave a review I would be really grateful.  Reviews help other people find my podcast and they're also really helpful to let me know what kind of content you like and find most useful. 
Just click here to review, click on > View in iTunes > "Ratings and Reviews" > "Write a Review" and let me know what your favorite part of the podcast is. 
Thank You so much!