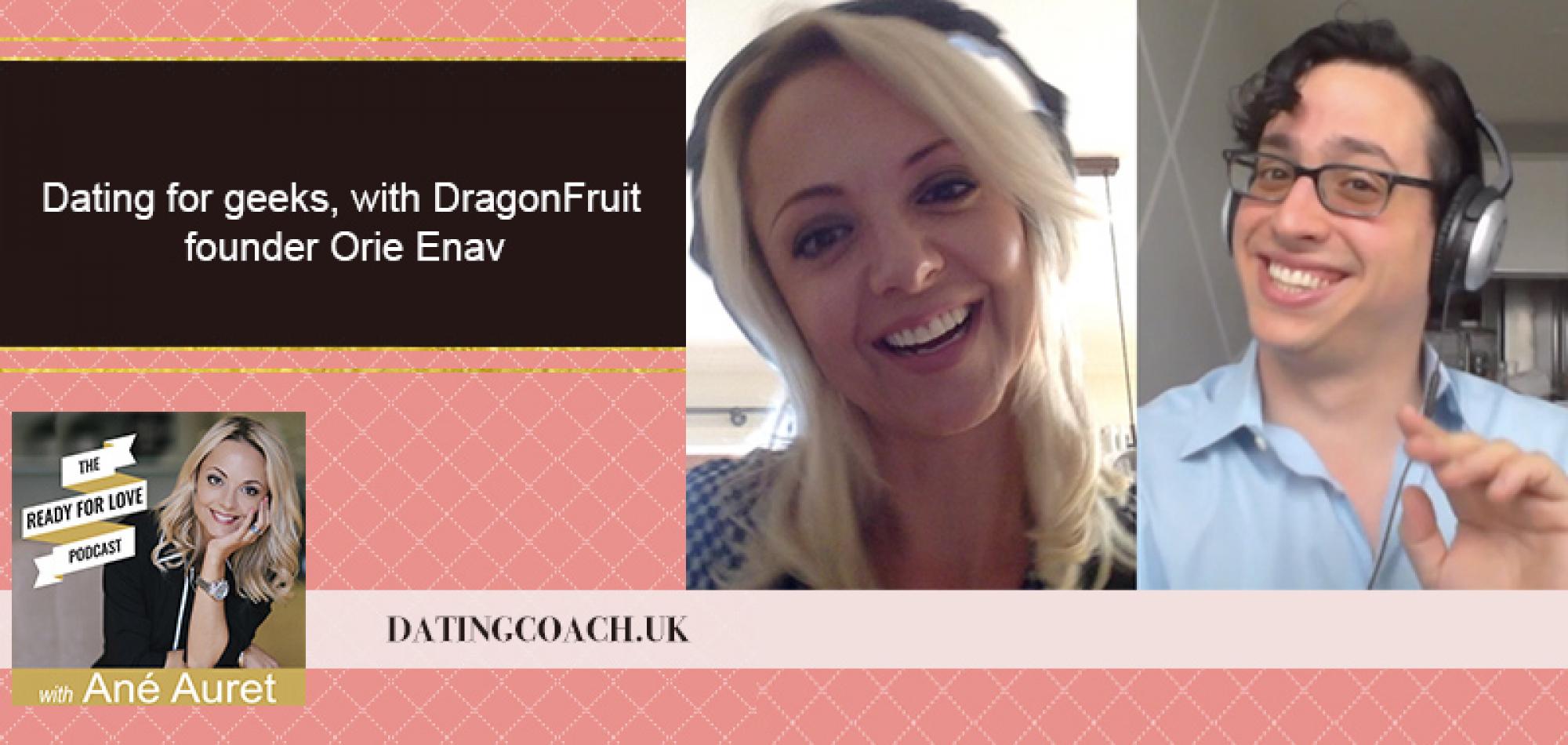 039 Dating for geeks, with DragonFruit founder Orie Enav
In this episode you'll learn more about: 
- Orie's definition of being a geek (I love it and I've certainly embraced my inner geekiness!)
- How DragonFruit helps you be yourself right from the moment you decide to sign up
- How interest-based matching cleverly put people together from similar 'geekdoms'
- Geekdex - the database that creates connections between people's interests
- Orie's thoughts on the future of online dating (Virtual Reality dating anyone?) - The nr. 1 reason for success in online dating
Orie answers some of the DragonFruit app Profile questions for us - these are so much fun!
- What are your top 3 Geekdoms?
- How would you rate your Geekness level?
- What is your Origin story?
- What is the geekiest thing you've ever done?
- What is the geekiest thing you're willing to admit to?
- What is your favourite geek theory?
* I also confess my own geekiness and my favourite geekdoms!
 You will hear that Orie and his team are dedicate to keep developing DragonFruit in line with the ideas and expectations of their users and welcome any feedback, comments and suggestions.
Connect with Orie and the DragonFruit Team 
Twitter |  Facebook |  Instagram 
Download the DragonFruit app here: 
Free App download on Google Play 
Subscribe & Review the Ready for Love Podcast in iTunes
Are you subscribed to my podcast? If you're not, I want to invite you to do that today. I don't want you to miss an episode. I'm adding regular episodes to the mix and if you're not subscribed there's a good chance you'll miss out. Click here to subscribe in iTunes!
Also, if you enjoy the Ready for Love Podcast and you could take a moment to leave a review I would be really grateful.  Reviews help other people find my podcast and they're also really helpful to let me know what kind of content you like and find most useful. 
Just click here to review, click on > View in iTunes > "Ratings and Reviews" > "Write a Review" and let me know what your favorite part of the podcast is. 
Thank You so much!