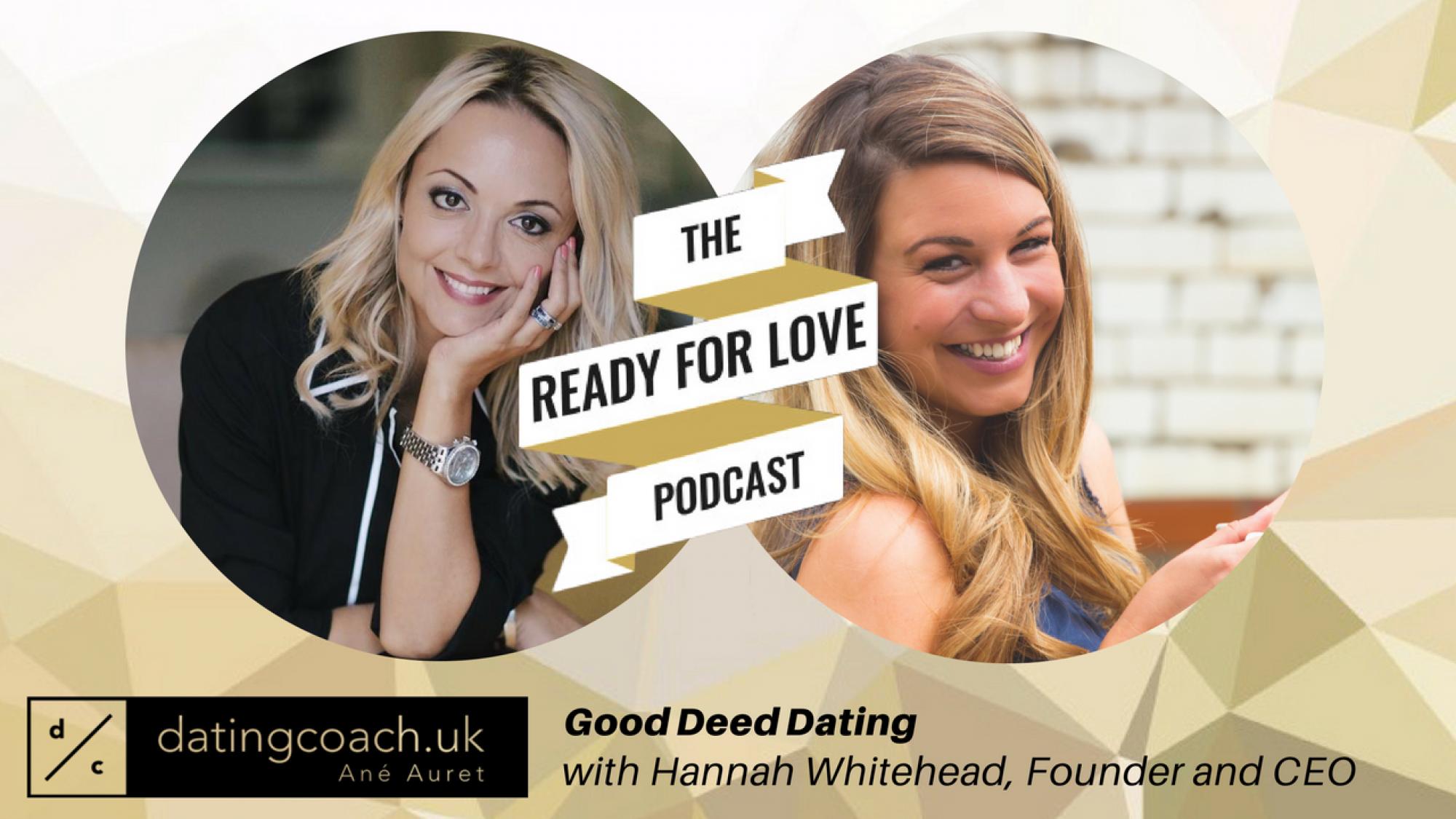 040 Good Deed Dating - with Hannah Whitehead, Founder and CEO
A special guest interview with Hannah Whitehead, founder and CEO of Good Deed Dating - the dating site that brings together kind hearted single people by combining good deeds with great dates.Hannah has had a whirlwind of a year and one of the highlights has been winning the Innovation in Dating Award at the UK Dating Awards in 2016.  Good Deed Dating was also a finalist for Female Startup of 2016 and came second at the international iDate awards for Best Up and Coming Dating Site.A true romantic at heart, Hannah combines her passion for supporting charity work, volunteer management and helping singles find love in a truly unique way.Volunteering is the perfect way to meet likeminded people and Good Deed Dating is pioneering a whole new approach to dating where single people take a fun and proactive role in shaping their relationships through engaging with their communities - a win-win situation for both singles and the charities they support.Hannah tells us more about how Good Deed Dating got started, what kind of activities singles can get involved with, their big plans for the future and how you can get involved.She also shares with us her definition of love and her top dating and relationship advice - so come and join us for this fun interview and find out how you can potentially meet the love of your life while spreading the love at the same time!Until next time,
Connect with Hannah and the team at Good Deed Dating 
Twitter |  Facebook |  Instagram 
Subscribe & Review the Ready for Love Podcast in iTunes
Are you subscribed to my podcast? If you're not, I want to invite you to do that today. I don't want you to miss an episode. I'm adding regular episodes to the mix and if you're not subscribed there's a good chance you'll miss out. Click here to subscribe in iTunes!
Also, if you enjoy the Ready for Love Podcast and you could take a moment to leave a review I would be really grateful.  Reviews help other people find my podcast and they're also really helpful to let me know what kind of content you like and find most useful. 
Just click here to review, click on > View in iTunes > "Ratings and Reviews" > "Write a Review" and let me know what your favorite part of the podcast is. 
Thank You so much!