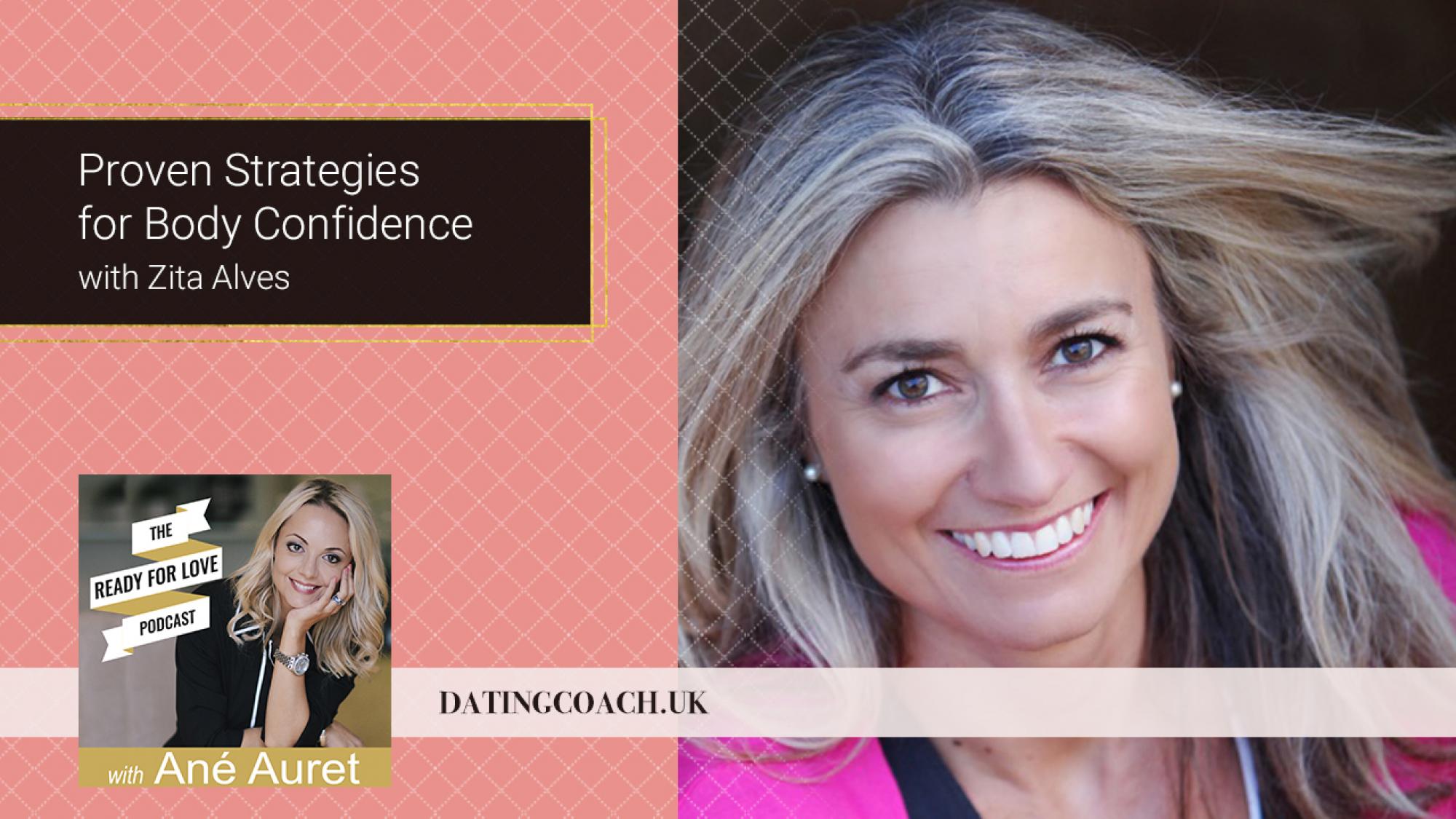 006I: Zita Alves - Proven strategies for Body Confidence
"You're only ever one meal or one workout away from getting back on track."
Zita Alves describes herself as a former couch potato (and the 'office cake monster') who has transformed herself into somebody who is super passionate about helping women over 40 discover the benefits of living a fit and healthy lifestyle.
Zita has worked with hundreds of people over the last 17 years through 1-1 personal training, group classes at Zest Bootcamp and also online to help them change their mindset and holistically overhaul their lifestyle.She knows what it's like to struggle with weight and fitness and so she wants to help anyone who is willing to try, to learn how to be healthier and happier which includes being a good role model for their children.In 2015 Zita won the Independent Business Award for best fitness business in Bath and also the Women's Business Club "Healthy Business of the year" at the Maximise awards.Zita focusses on health and a healthy lifestyle first - this will go a long way in helping you feel great about yourself again. And also to love those imperfect bits that make you perfect the way you are!Zita shares with us how she went from being an asthmatic, overweight, non-exercising, stressed-out marketing executive to becoming a personal trainer and nutrition expert. You'll hear about the ups-and-downs that are all part of the journey and how Zita stays motivated to be a role model for others and walk her talk.I know this because I've known and followed Zita for some time - and I've also done some of her bootcamps! Ouch.  I recommend them wholeheartedly :)
Here are just a few of the top strategies Zita shares in our interview:
Only you can make the decision to take care of your health and live a health lifestyle - nobody else can do this for you.
Use the FIT principle to work out what type of exercise works best for you (around 12mins)
F:Frequency,I:Intensity,T:Time
Taking time out to exercise and take care of your health is not selfish. You have to take care of yourself so you can take care of others.
Wear something that you love when you work out!
Try something new - and focus on the things you can do instead of what you can't, ie. even if you have health issues.
"Don't choose a diet with a start and end date. Choose a lifestyle of healthy living." Zita Alves
Connect with Zita Alves
Website:http://zita.co.uk/Zest Bootcamp :http://zestbootcamp.co.uk/Facebook:https://www.facebook.com/fitnesszita/Twitter :https://twitter.com/fitnesszitaJust for our Ready for Love podcast listeners!Download Zita's 30 Day Fat Loss Cookbook for FREE:http://zestbootcamp.co.uk/30-day-cookbook-signup/
Winner of "Best Fitness Business" in 2015 Bath Independent Business Awards
Winner of "Healthy Business of the Year" in 2015 Maximise Awards
Weekly Columnist for Bath Weekend Magazine
For Ready for Love Podcast listeners! Download Zita Alves's 30 Day Fat Loss Cookbook for FREE: http://zestbootcamp.co.uk/30-day-cookbook-signup/
Subscribe & Review the Ready for Love Podcast in iTunes
Are you subscribed to my podcast? If you're not, I want to invite you to do that today. I don't want you to miss an episode. I'm adding regular episodes to the mix and if you're not subscribed there's a good chance you'll miss out. Click here to subscribe in iTunes!
Also, if you enjoy the Ready for Love Podcast and you could take a moment to leave a review I would be really grateful.  Reviews help other people find my podcast and they're also really helpful to let me know what kind of content you like and find most useful. 
Just click here to review, click on > View in iTunes > "Ratings and Reviews" > "Write a Review" and let me know what your favorite part of the podcast is. 
Thank You so much!