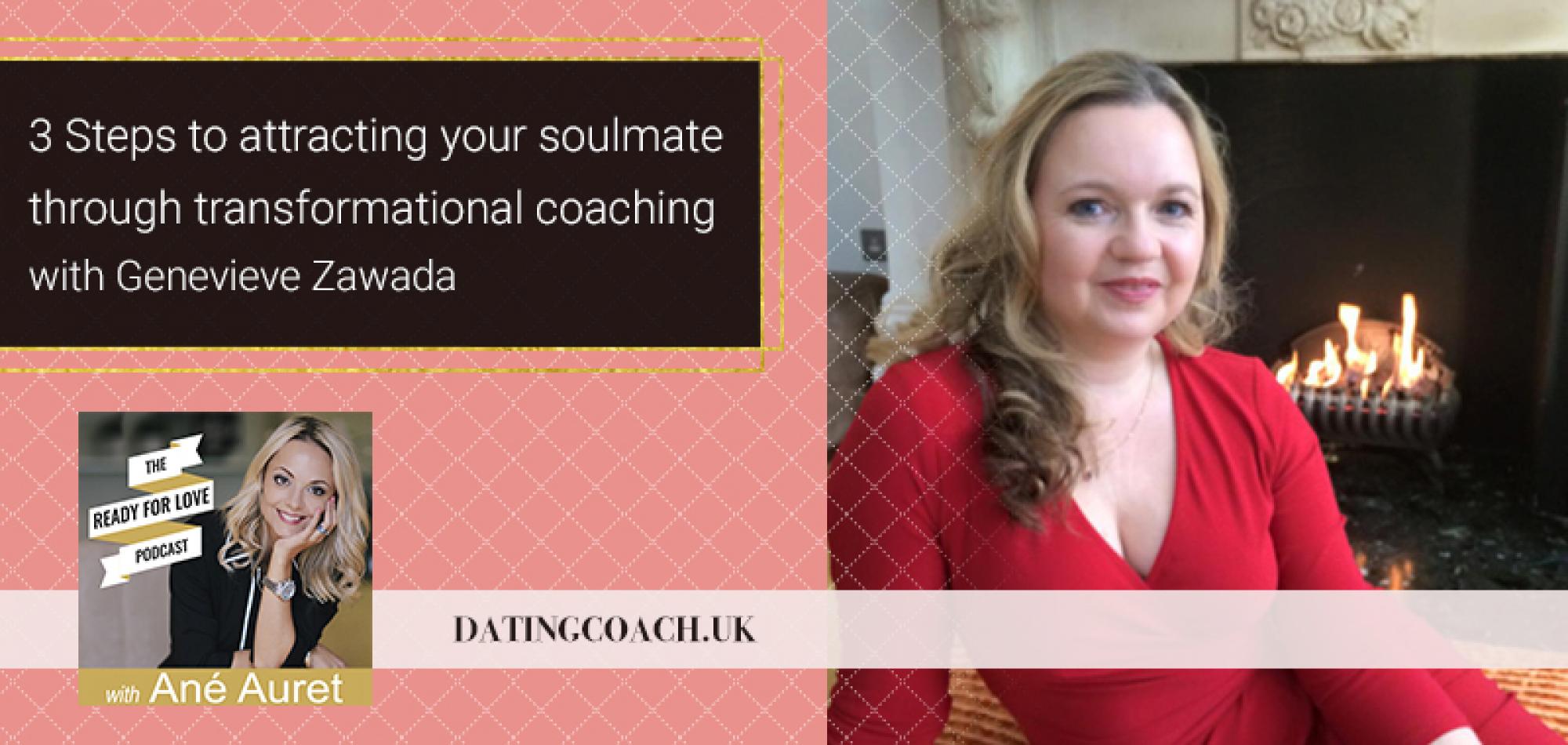 008I Geneviéve Zawada - 3 Steps to attracting your soulmate through transformational coaching
Geneviéve shares with us her personal journey and how she got into the world of coaching, dating and matchmaking. We also hear how she uses her unique combination of skills in being a Transformational Coach and Matchmaker to help her clients get the best possible results - not just when it comes to dating and relationships, but in all areas of their lives as a result of the coaching process.
We find out more about
what Dating Coaching is (and what it isn't)
the importance of tailoring every coaching experience to each individual client
some of the biggest challenges clients approach Geneviéve with
Genevieve's views on how online dating has changed the dating landscape
Geneviéve's 3 Step Transformational Coaching Approach
1. Fact-finding. This is a thorough, holistic process of discovery around set patterns, habits and much more and involves a lot of release and letting go of whatever it is holding somebody back - physically and emotionally.2. Implementation. Look at what works and what doesn't, what needs to be added / adjusted and also includes a physical component where necessary, ie. personal trainers, nutrition, styling etc. to help clients take the next step in presenting the best of themselves.3. Embedding. Ensuring that everything is working, comfortable and deeply embedded in a client's life.
The whole process is very much tailored to the individual and can take anything from a few coaching sessions to a full 12 month transformational journey.
Find out more and connect with Geneviéve and The Elect Club Team for Matchmaking, Elite Singles Events and Transformational Coaching.
Transformational work including coaching, styling and matchmaking under one roof with one amazing team.  Elect Club is an exclusive pool of single professionals looking for long-lasting relationships and are serious in their search.
Tel: 020 3714 5375 (office hours are 9.30am to 5.30pm)
Direct email: info@electclub.co.uk
If you're interested in online dating you can check out Geneviéve's Online Dating Guide here:
Download the full guide to help you navigate your way with simple and practical steps that will ensure your profile and photo attracts the right person for you, you make the most of your dates and ensure that your dating journey doesn't end at the first date but continues to happy ever after.
The guide covers all you need from the moment you decide to start dating online to when things go wrong and staying safe, having fun and enjoying your dating experience and meeting the right people.
If you want to try out online dating you can see Geneviéve's online dating website here
Subscribe & Review the Ready for Love Podcast in iTunes
Are you subscribed to my podcast? If you're not, I want to invite you to do that today. I don't want you to miss an episode. I'm adding regular episodes to the mix and if you're not subscribed there's a good chance you'll miss out. Click here to subscribe in iTunes!
Also, if you enjoy the Ready for Love Podcast and you could take a moment to leave a review I would be really grateful.  Reviews help other people find my podcast and they're also really helpful to let me know what kind of content you like and find most useful. 
Just click here to review, click on > View in iTunes > "Ratings and Reviews" > "Write a Review" and let me know what your favorite part of the podcast is. 
Thank You so much!