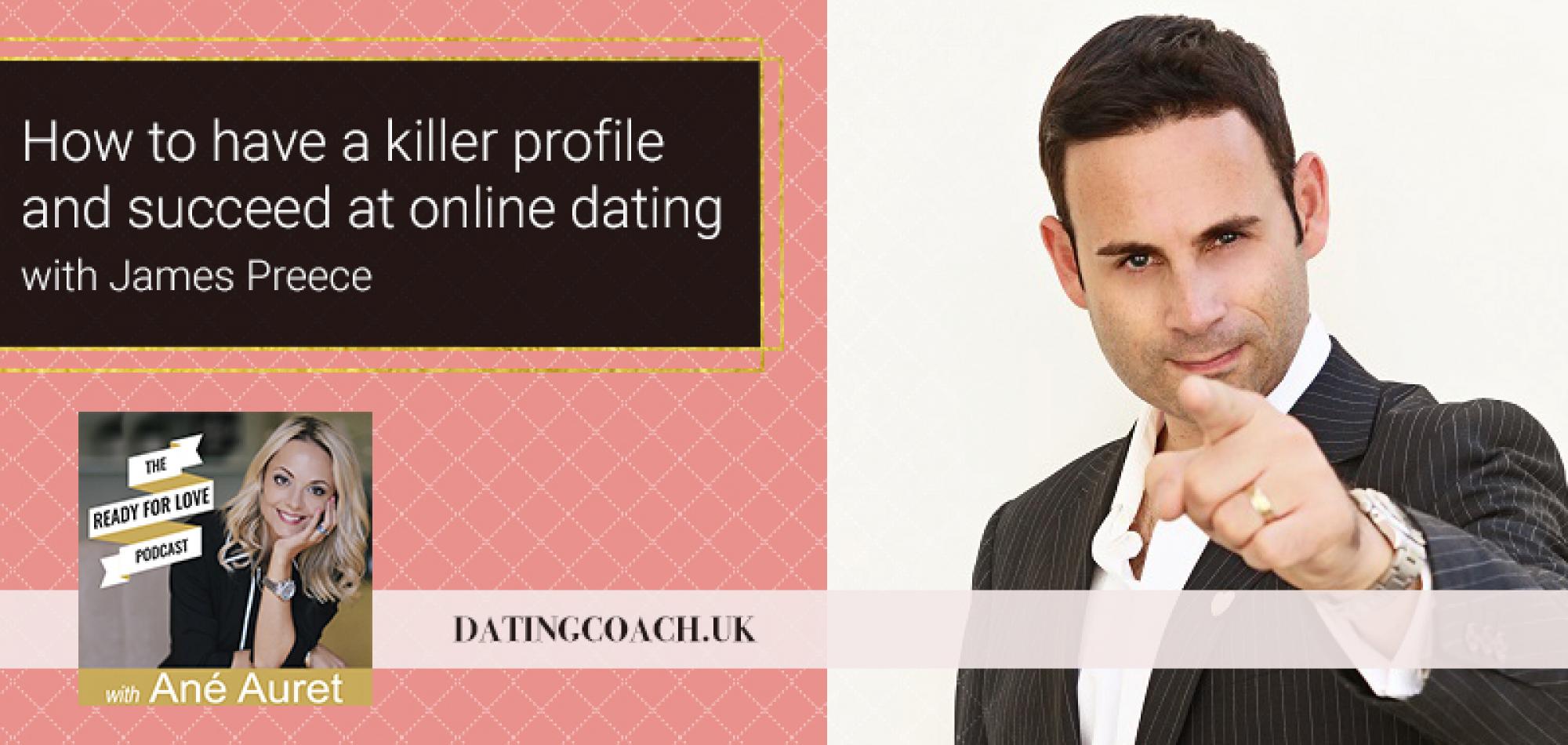 010I Online dating with James Preece - how to have a killer profile and succeed at online dating
What we discuss in today's episode
how James describes his role as a Dating Coach and how he helps his clients meet their ideal partner
the biggest challenges James's clients come to him with
pros and cons of using online dating sites and apps
the difference between 'managing' and 'lowering' expectations
James' rule of thumb when it comes to being active online and messaging potential matches
the mindset behind being successful at online dating
learn how to find quality matches
James answers one of the big questions: 'How long do I need to do this for?'
the importance of the type of energy you communicate online
how to deal with 'rejection' online and not take it personally
how to avoid 'online dating burnout'
There are a number of 'moving parts' or key components when it comes to online dating - when you get these right you can set yourself up for success in finding love online.
1. Choose the right site for your unique requirements - be very clear about what you want and what you're looking for
get recommendations from friends and others you trust
a paid service can demonstrate that somebody is more committed to finding a relationship than they may be on a free site
look into niche sites, but only if you have really strict requirements – otherwise go for bigger sites that will have a larger number of potential quality members
2. Your Dating Profile Pictures
consider the message you communicate with your profile picture and make sure you make the right impression on the kind of person you want to attract
consider what are you conveying in terms of your overall lifestyle and interests
learn the 4 types of pictures you should have in your profile
3. Your Dating Profile - how to present yourself in the best possible light
the one mistake you should avoid when writing your online dating profile
how to fill your profile with 'hooks' that will grab the right person's attention
how much should you say about what you want or don't want right from the beginning and how to say what you're looking fortips on writing usernames and taglines
4. How to successfully communicate online and have a successful first date 'offline'
one line you should avoid at all costs when contacting somebody
very specific advice on how many messages a day you should ideally be sending
ways of engaging with somebody's profile and create an initial connection
the importance of using somebody's first name in any communication
should women approach men first?
to wink or not to wink
basic etiquette of communicating online
how to take online dating offline
how to make sure your first offline date goes well
And much more!
Connect with James Preece
James has written 5 dating books - check them out here:
http://www.jamespreece.com/dating-books/
Subscribe & Review the Ready for Love Podcast in iTunes
Are you subscribed to my podcast? If you're not, I want to invite you to do that today. I don't want you to miss an episode. I'm adding regular episodes to the mix and if you're not subscribed there's a good chance you'll miss out. Click here to subscribe in iTunes!
Also, if you enjoy the Ready for Love Podcast and you could take a moment to leave a review I would be really grateful.  Reviews help other people find my podcast and they're also really helpful to let me know what kind of content you like and find most useful. 
Just click here to review, click on > View in iTunes > "Ratings and Reviews" > "Write a Review" and let me know what your favorite part of the podcast is. 
Thank You so much!