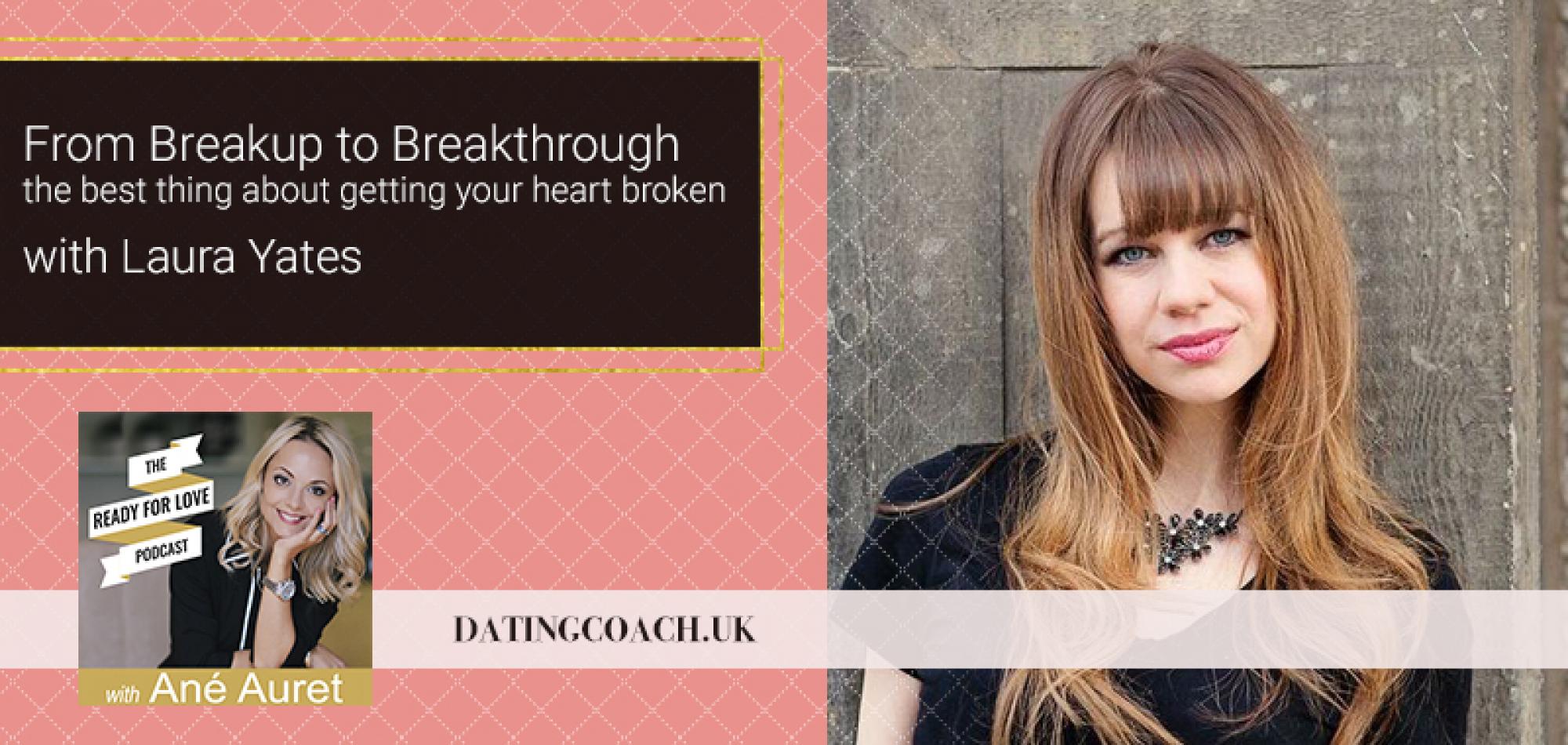 011I Laura Yates - From Breakup to Breakthrough: the best thing about getting your heart broken
Find out more and connect with Laura Yates
From getting over a break-up and healing from heartbreak, to letting go of your ex and dating with renewed confidence, Laura can provide the tools and perspective shifts to help you take the steps to move forwards.
The Let's Talk Heartbreak Podcast is all about the inspiring, incredible, hilarious, funny, motivating and savvy things that people have done as a result of heartbreak (and how they've handled it).  With interviews, anecdotes, advice and thoughts on all things heartbreak, breakups, love and dating you will find some inspiration in how you can find meaning in your own heartbreak.
Subscribe & Review the Ready for Love Podcast in iTunes
Are you subscribed to my podcast? If you're not, I want to invite you to do that today. I don't want you to miss an episode. I'm adding regular episodes to the mix and if you're not subscribed there's a good chance you'll miss out. Click here to subscribe in iTunes!
Also, if you enjoy the Ready for Love Podcast and you could take a moment to leave a review I would be really grateful.  Reviews help other people find my podcast and they're also really helpful to let me know what kind of content you like and find most useful. 
Just click here to review, click on > View in iTunes > "Ratings and Reviews" > "Write a Review" and let me know what your favorite part of the podcast is. 
Thank You so much!