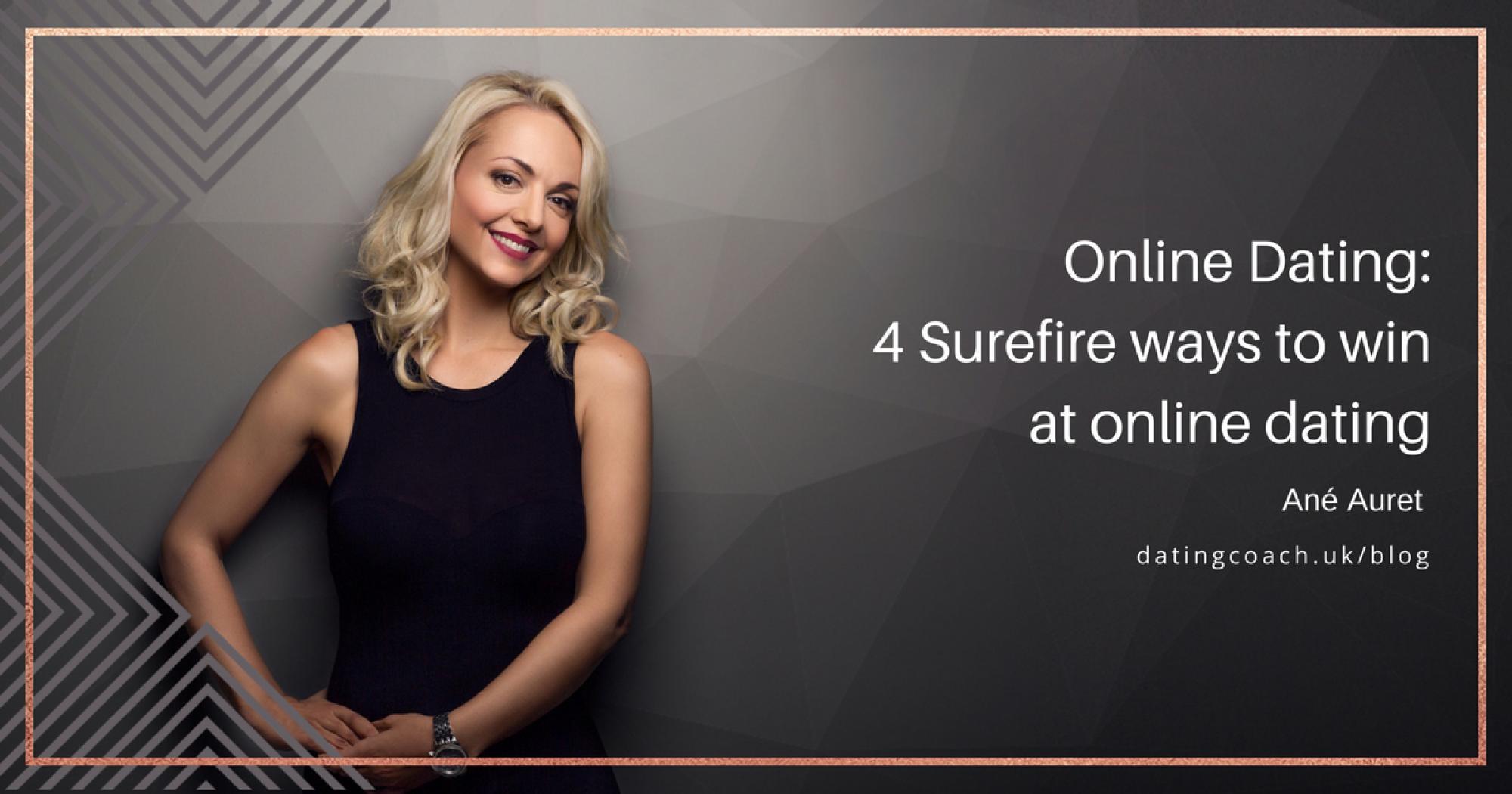 Online Dating: 4 Surefire ways to win at online dating
Research is now showing that about a third of relationships start online so if you're interested and you want to try it out - read this first.1. YOUR PHOTOS I can't emphasise the importance of your profile pictures enough! This is literally the first thing potential matches look at so pay extra attention to this part. It is true that profiles with pictures get way more responses than those without.•Upload/update your photos with the most recent ones - ideally less than 6-12 months old. And if you're actively using a dating site, keep updating your photos regularly.•Be the centre of attention on your photos - nobody should have to guess where/who you are.•Include action shots of you doing things you love. Showing a happy, active life (whatever that may mean to you!) are attractive and it gives a potential match the chance to envisage themselves sharing those things with you.•Clearly show show face with a nice, happy smile - as well as others showing types of social activities and interests.•Use good quality pictures. Skip the selfies with bad lighting distorting your lovely features. If you can afford it, look into getting some professional online dating profile pictures taken. There are some great services developing in this area and they will really help you stand out. 2. YOUR PROFILE DESCRIPTION The next thing that is super important is your Headline and Profile Description. Your profile is your selling point - it gives you the chance to show your unique personality and who you are through your words and pictures.•Take your time and craft a catchy headline and a profile description.  Your profile should truly reflect who you are.  Ask your family and friends to help you out if you feel stuck - especially if it's your first time writing a profile.•Avoid the clichés.  Pretty much everybody is 'intelligent, has a good sense of humour, loves walks on the beach etc' - you get the idea! So make sure you write in a way that is really unique to you.•Keep it fairly short and to the point. As a first introduction you don't have to write your life story. Women tend to like reading long profiles more than men do because we may want to find out more initially, while men tend to make a quicker judgement based on shorter profiles.•Your attitude about dating, men and relationships will come across on your profile and in your communication. Even if you've had bad experiences in the past, stay positive and keep the conversation upbeat.•Update your profile regularly. It shouldn't be a one-off profile that you don't look at again. Find out what works for you and tweak it where necessary.•Spelling and grammar : enough said. This can be such a turn off and it may be just a simple mistake. Always check and ask someone else to check too. 3. WHAT YOU'RE LOOKING FOR Don't be concerned about being 'too specific' about who and what you're looking for. You know yourself and you know what you want - the nature of online dating gives you the opportunity to be as choosy as you like.•Be honest - and be yourself from the beginning.  The point of your profile is to attract a likeminded person who can appreciate you for you are, not to try and cast the net as wide as possible just in case.•Be specific about what you're looking for. For example: If you're really looking for a long term/committed relationship or marriage be upfront about it. Avoid getting involved with somebody who clearly states that they're just looking for casual fun. This is a mismatch from the start.•It is totally ok to say what you don't want either. For example: If something is very important to you (your deal breakers) you can say something like "Don't message me if... you're not a total dog-lover." The 'wrong' people will skip right past you and the right ones will have a better chance of identifying you. 4. MAKING CONTACT AND MEETING UP Once you've met somebody online it's time for those fabulous flirty first messages and hopefully setting up a first date! Who knows - you may look back at these one day with a huge smile on your face, remembering how it all started. If your profile attracts the right kind of people you will not need to think too much this - but here are a few pointers to navigate those important first steps: • Don't turn into pen-pals.  Try and speak on the phone fairly quickly - you will be able to tell so much more about somebody by their voice (not to talk of the potential chemistry). • Don't have rush into anything, but try and meet sooner rather than later. It's important for you to know whether it is worth investing any more time in somebody. • Online dating is a numbers game. The very nature of it is to give you the opportunity to speak to as many as possible potential matches as you like.  Give yourself enough time to talk to as many people as you feel comfortable with. But if you want to focus on just one person, never assume that you're the only they are talking to, especially in the beginning stages. • Have fun and remember, always be safe! Let people close to you know when and where you meet somebody. Remember - online dating takes time and you will need to prioritise it to be successful.  It is rare that somebody finds their happy-ever-after within days/weeks of joining, but it can happen. If it doesn't - don't give up!
More expert advice in podcast episodes with James Preece, The Dating Guru @jamespreeceguru and Online Dating Photographer,  Saskia Nelson@SatNightAlright (Hey Saturday)
If you find you're struggling a bit, check out my podcast interview with James Preece, The Dating Guru on The Ready for Love Podcast where we talk about how to have a killer profile and succeed at online dating.  Just click on the link below:
I've also spoken to the fab Saskia Nelson from Hey Saturday - the specialist online dating photography service.  Check out our interview about the 5 Epic Questions to ask yourself if you want to date smarter.  Just click on the link below: 
Subscribe to my Youtube Channel - new episode every Friday
Are you subscribed to my Youtube Channel? If not, make sure to sign up so you don't miss anything - I'd love to connect with you there! 
Click here to subscribe : https://www.youtube.com/aneauret