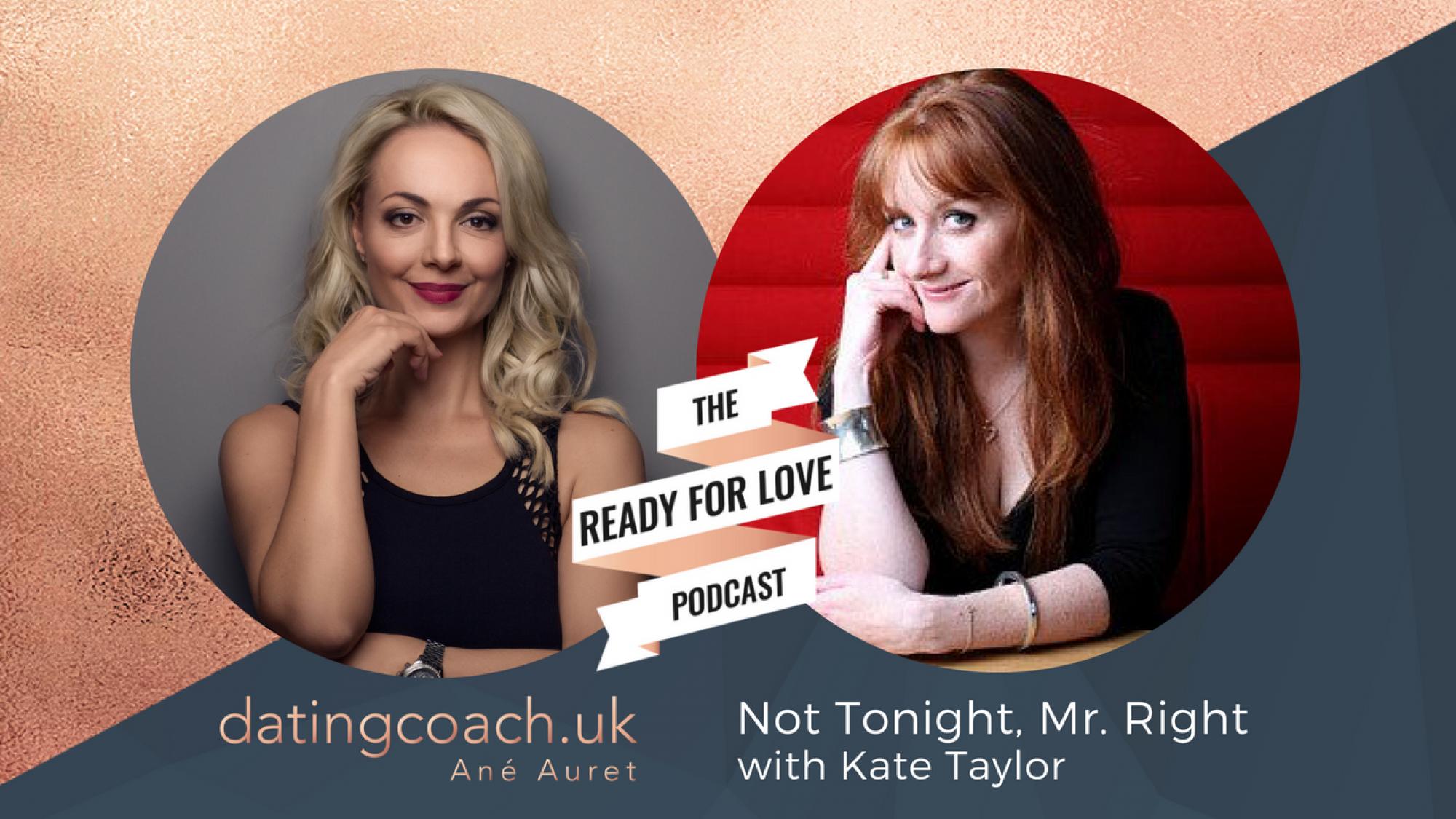 047 Not Tonight Mr. Right - with Kate Taylor
When Is The Right Time To Have Sex? And Is There A 'Right' Time? What Would That Mean For Me, 'Us' And Our Budding Relationship? What About Coming Out Of A Long Term Relationship Or Marriage And The Thought Of Getting Naked Again With Someone New Is Frankly Terrifying?
To help us ponder these very important questions I've invited my very special guest, Kate Taylor to come an talk to us. Kate is one of the most sought after, well known an experienced Dating, Relationship and Sex experts in the industry. She's also the author of 5 internationally published books and have appeared on numerous TV and radio shows over the years.
Kate's experience ranges from being Match.com UK's Relationship expert for 10 years, as well the incredibly popular Sex Columnist for GQ Magazine – where The "Sex Life" column she wrote was voted the Readers' Favourite Page every year for 5 years in a row.
She's been The Sun's dedicated Sex Writer, the online Love Expert for ITV's Love Island, and the presenter of Channel 4's Sex Tips For Girls.  In 2017, Kaye was voted Dating Writer of the Year at the annual UK Dating Awards.
Unless You're Seeking A No-Strings-Attached Fling, Kate Advocates Sexual Restraint For A Period Of Time At Least Until A Real Emotional Attachment Is Formed.   
This Is The Premise For 'Not Tonight Mr. Right – Why Good Men Come To Girls Who Wait' – And That's Exactly What We're Talking About. 
Some may say that this approach and advice is archaic, a form of manipulation through withholding sex – and even disempowering to women.  Kate certainly experienced resistance and criticism, pushing back against the idea of 'waiting' and we delve into that deeper during our interview.
Some Of The Key Points We Talk About:
Kate shares her personal experiences of how she discovered the impact of sex on the way her relationships developed over time – and how that led to her writing 'Not Tonight, Mr. Right'
Is it 'wrong' to not have sex during the early stages of dating these days?   What about 'try before you buy?'
Some of the main criticism and resistance against Kate's views on waiting for a period of time before having sex in a relationship
What happens to us emotionally, and our bodies when we start having sex in a new relationship – can we separate our bodies and our hearts?
How to take control back in your dating life
How we can inadvertently start investing in a relationship that may actually not be real
The science and chemistry behind sexual connection and building attraction – the biological and hormonal reasons why sex is different for women
The role of Oxytocin — the 'Fatal Attraction hormone' — and how it can make women up to 8 times more emotionally attached after sex than men
The concept of 'leaning back' when dating and what that means
Kate shares her story of how she dated and found love again after her own divorce – and how her own advice impacted the relationship she has with her husband now
How to keep taking care of yourself even in a long term relationship / marriage 
and much more!
In Her Fun, Uplifting And Humorous Way Kate Explains That Relationships Are More Fun, Easier And Longer-Lasting When You Keep Your Feet On The Ground, Instead Of Hooking Them Round His Neck – And That The Time To Have Sex Isn't When You Think He Might Slip Away – It's When You Know He Never Will.
Connect with Kate Taylor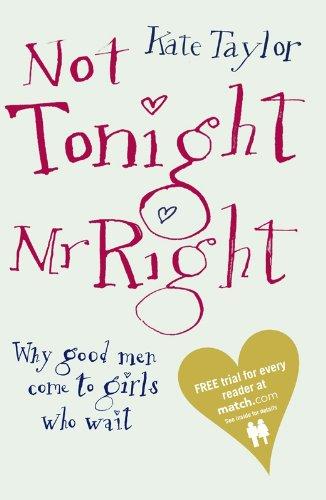 Not Tonight, Mr Right (Penguin, 2008)
Explains "why good men come to girls who wait". Not forever, just a few months. Oxytocin means women become unexpectedly invested after sex; testosterone means men don't. A light-hearted, witty and empowering guide to the thrill of the chaste.
Subscribe & Review the Ready for Love Podcast in iTunes
Are you subscribed to my podcast? If you're not, I want to invite you to do that today. I don't want you to miss an episode. I'm adding regular episodes to the mix and if you're not subscribed there's a good chance you'll miss out. Click here to subscribe in iTunes!
Also, if you enjoy the Ready for Love Podcast and you could take a moment to leave a review I would be really grateful.  Reviews help other people find my podcast and they're also really helpful to let me know what kind of content you like and find most useful. 
Just click here to review, click on > View in iTunes > "Ratings and Reviews" > "Write a Review" and let me know what your favorite part of the podcast is. 
Thank You so much!