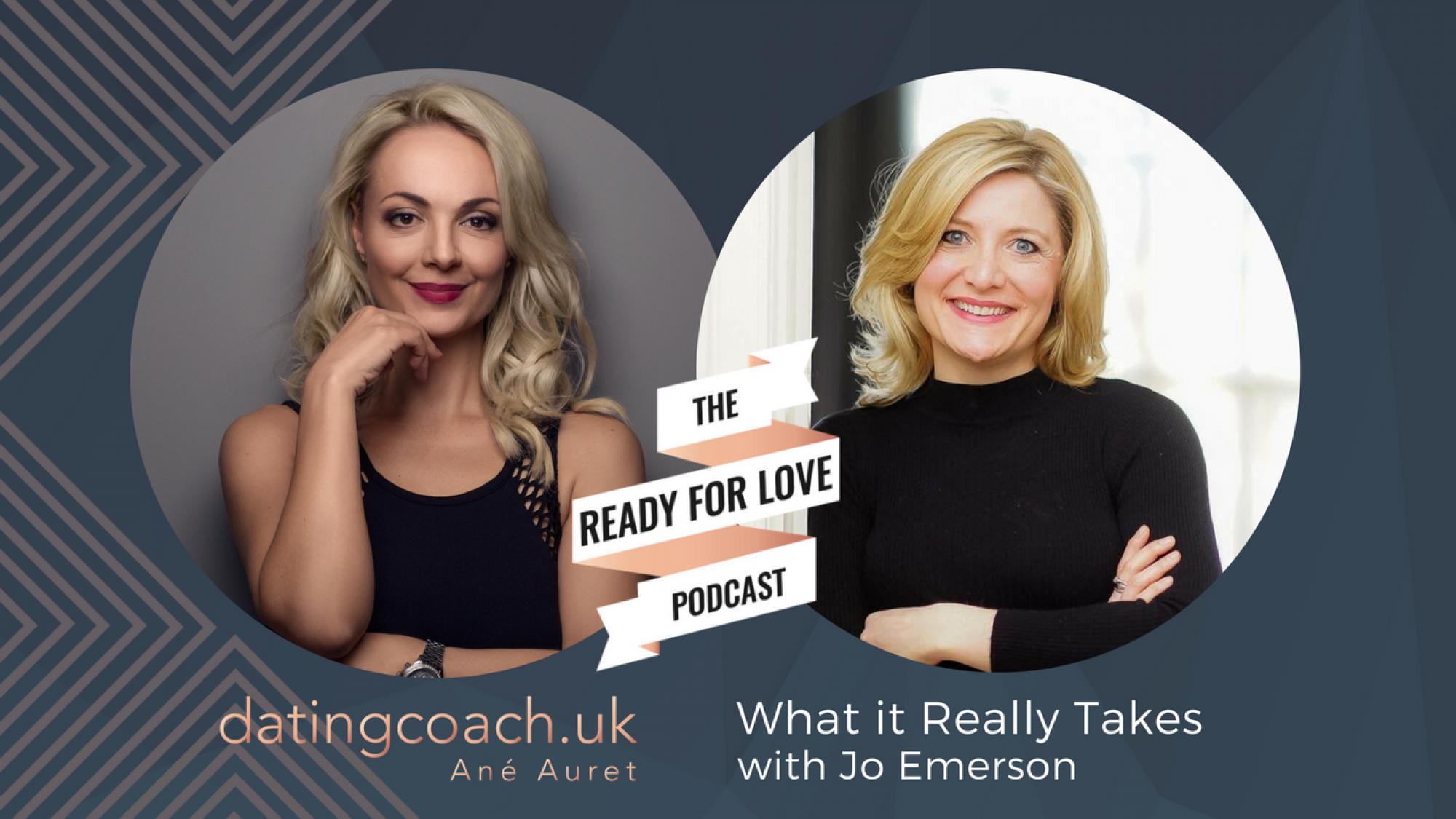 048 Find Love Again: What It Really Takes - with Confidence Coach Jo Emerson
"Love Cannot Be Manufactured. It's A Gift That Comes Along When The Time Is Right." Jo Emerson – Leading Confidence Coach And Human Behaviour Expert, Author And Mum To Three Daughters Who She Raised As A Single Parent For Six Years Until Meeting Her Soulmate, Terry, In Late 2016.
This episode is for you if you're in the midst of going through the very dark days when it sometimes feels as if the best of your love life is behind you – that you may never love or find love again; if you're feeling stuck in a situation or relationship that you know in their soul is not serving you but just cannot find the courage to actually take the next step or if you've been through some of the tough parts and are looking to get out there again, but you're feeling a bit overwhelmed or apprehensive about it all.
A true story of hope an inspiration for your personal journey. 
This is a follow-up episode on the first podcast I did with Jo nearly two years ago
When we spoke previously Jo shared with us her top tips and advice how to date confidently after a breakup or divorce – and she shared with us how she found her way back to a place of being happily single, as well as the biggest things she's learnt about herself as she went through this process.
Nearly two years on – and much has changed! Jo published her book 'Flying for Beginners' and also met her true soulmate Terry all within a short space of time during the autumn of 2016.
In today's episode Jo talks to us about what it really took to get truly ready and why she believes Terry only came into her life when she was truly ready in herself.
An uplifting story of hope, about staying true to yourself amongst all the ups and downs and keeping the faith against the odds.
Jo Emerson is a leading Confidence Coach and Human Behaviour expert who specialises in helping people to unlock their potential by making authentic decisions based on who they really are rather than what they think they 'should be'.  She works with individuals and corporate teams to build confidence , trust and a genuine sense of purpose.  She is the author of the acclaimed book Flying for Beginners – a proven system for lasting self-confidence and online course 5 Steps to Lasting Confidence.  She's a mum to three daughters who she raised as a single parent for six years until meeting her soulmate, Terry, in late 2016.
What we talk about
dealing with loneliness and creating a fulfilling single life
why 6 years of navigating the single years after her divorce was 'worth the wait'
the importance of timing and why love will only come when the time right – and what means
existing within a relationship that's not right for you and the eventual fallout of that
what happens when we start dating from a sense of panic and fear
what were the things that Jo did to actually prepare herself to find love again – she shares the exact steps she took to get crystal clear on what it was she wanted
the biggest things Jo has learnt about herself during her journey back to herself, and finding love again
Jo's message for you if you just can't see or believe that you will love, or find love again
what does it take to become the woman that is ready for the kind of love you're looking for
the difference between setting intentions and having expectations
advice on what you can expect from the dating scene when you 'get back out there', including what kind of men can you expect to meet
and much more!
I hope you enjoy this conversation with us.
Remember, the love and life you're seeking are seeking you.
Connecting with Jo Emerson
Website jo-emerson.com
Instagram | Twitter | Facebook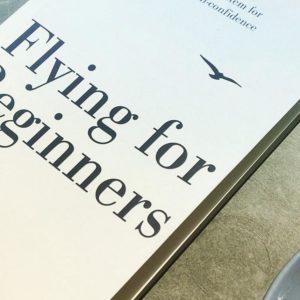 Jo's Book:
Flying For Beginners: A Proven System For Lasting Self-Confidence
Subscribe & Review the Ready for Love Podcast in iTunes
Are you subscribed to my podcast? If you're not, I want to invite you to do that today. I don't want you to miss an episode. I'm adding regular episodes to the mix and if you're not subscribed there's a good chance you'll miss out. Click here to subscribe in iTunes!
Also, if you enjoy the Ready for Love Podcast and you could take a moment to leave a review I would be really grateful.  Reviews help other people find my podcast and they're also really helpful to let me know what kind of content you like and find most useful. 
Just click here to review, click on > View in iTunes > "Ratings and Reviews" > "Write a Review" and let me know what your favorite part of the podcast is. 
Thank You so much!